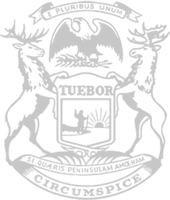 Rep. Iden: Schools plan gives local districts options during coronavirus-forced building closures
State Rep. Brandt Iden today emphasized that a new executive order related to education during coronavirus-forced school building closures provides several options to help students continue learning remotely.
The bipartisan agreement was crafted between the Legislature and Gov. Whitmer, and is reflected in the governor's new executive order. The order closes all public and private school buildings for the remainder of the 2019-20 school year — unless they are later deemed safe and can be reopened. The agreement forgives a total of 24 instructional days, including snow days currently allowed under state law. School districts are required to use resources from days that have been waived to ensure all hourly and contracted employees are fully compensated.
Seniors will graduate and students will advance to the next grade level if they were on track to do before school buildings were closed.
Remote learning programs must be approved by intermediate school districts or charter school authorizers. The plans could include online learning, lessons via the phone, or with materials sent through the mail – among other options.
"Each school district is different. What works for one may not work for another," said Iden, of Oshtemo Township. "This executive order provides flexibility for schools so they can continue to educate remotely based on their unique needs and the needs of their students. Most importantly, it will help keep children and their families healthy during this 'stay at home' period by lessening the spread of COVID-19."
School districts will be allowed to begin the 2020-2021 school year in August, prior to the Sept. 7 Labor Day holiday, to make up for time out of school this year.
###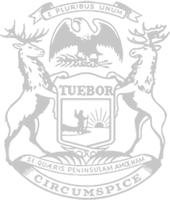 © 2009 - 2022 Michigan House Republicans. All Rights Reserved.
This site is protected by reCAPTCHA and the Google Privacy Policy and Terms of Service apply.