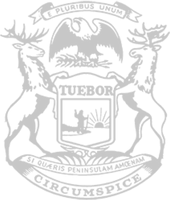 Rep. LaFave: State budget plan moves U.P., Michigan forward
RELEASE
|
September 22, 2021
State Rep. Beau LaFave today voted to approve a budget plan that makes critical investments in the U.P. and ensures key protections for residents.
LaFave helped secure a total of $500,000 to go toward the U.P. State Fair, which was not held in 2020. The entity which runs the fair, held in Escanaba every August, could not qualify for pandemic assistance money because of their organizational structure. LaFave said Gov. Gretchen Whitmer's shutdown of the fair created a lost opportunity for many who depend on it occurring and stamped out a decades-long staple in the community.
"Many sellers count on seeing people at the fair and being able to do business – and that opportunity was taken away from them," said LaFave, of Iron Mountain. "In addition, revenue generated from one fair helps pay for the next. I wanted to ensure that our traditions in the U.P. will be protected. A lot of hard work goes into putting on this incredibly popular event. We must make sure this hard work is rewarded going forward and key economic drivers for our region aren't struck down by the pressure of nonsensical executive overreach."
The budget plan also works to hold businesses harmless from an automatic tax increase to replenish a depleted unemployment trust fund. The state's Unemployment Insurance Agency saw the fund shrink significantly during a surge in unemployment claims due to executive orders from Gov. Gretchen Whitmer that put millions of people across Michigan out of work. Instead of relying on businesses that have already gone through significant hardship to backfill the fund, the proposal allocates $150 million to strengthen it.
"Many small businesses are still hurting. They are understaffed and have had to cut hours," LaFave said. "The last thing they should be seeing right now is a tax increase."
Protecting individual choice and personal liberties is also a critical component to the proposal. Vaccine passports will be prohibited, and while state universities can mandate the COVID-19 vaccine, they must also offer multiple exemptions that are clear and viable. Updates to Michigan Occupational Safety & Health Administration fine procedures will protect small businesses from burdensome government overreach.
As chair of the House Military, Veterans, and Homeland Security Committee, LaFave highlighted a $2.5 million investment to modernize National Guard service records – making it easier for members to access services they need. A total of $195 million in federal COVID relief transportation funds will be shifted to local government for repairs. The move gets available funds directly into the hands of local communities to meet their immediate needs, instead of centralizing the funding and hoping all areas of the state get covered.
The overall Department of Transportation budget tops $5 billion without tax increases, unlike the budget proposed by Gov. Whitmer in 2019 that included what LaFave labeled an "insane" 45-cent gas tax increase.
The budget plan will advance to the governor for consideration with final legislative approval.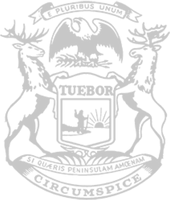 © 2009 - 2022 Michigan House Republicans. All Rights Reserved.
This site is protected by reCAPTCHA and the Google Privacy Policy and Terms of Service apply.