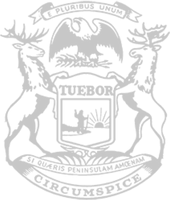 Rep. LaFave: DNR should adopt latest technology within enforcement
Legislator touts advantages of body cameras when officers are on duty
State Rep. Beau LaFave, of Iron Mountain, today testified on his plan requiring state conservation officers to wear body cameras while on duty – outlining the key benefits for both citizens and enforcement. 
With the prevalence of body cameras at other law enforcement agencies and studies showing a reduction of both use of force incidents along with citizen complaints against officers with increased camera usage, it is notable that state Department of Natural Resources officers – who can make physical arrests in certain instances – have no required audio or video equipment when they are on duty. This lack of equipment for documenting encounters with the public can lead to many "he-said, she-said" scenarios – especially when conservation officers are on private property.
"This plan gives our officers – who oftentimes are alone in the field far away from backup and typical city cameras or surveillance systems – a layer of evidentiary protection when they have an encounter with someone. It helps to dispel unfounded accusations against honorable officers. It also gives citizens greater accountability when they feel there has been an instance of officer misconduct," LaFave said when testifying before the committee. "This footage is extremely useful. It allows for more clarity and can help provide definitive evidence and adjudication. That's beneficial to taxpayers from the state of Michigan and creates a fairer, more effective system of enforcement."
LaFave said the cost of purchasing the necessary camera equipment under his plan would be roughly $260,000 for the state, with additional annual upkeep and mandatory data storage costs of around $87,000.
"Other law enforcement agencies both statewide and locally employ body cameras and the DNR does not. I find that to be a very strange omission given that DNR officers are also charged with enforcing laws of a different variety," LaFave said. "In many cases, enforcing those laws means interacting with people and going onto private property. The benefit in having sufficient documentation of these situations far outweighs the cost."
House Bill 4969 remains under consideration in the House Military, Veterans, and Homeland Security Committee, which LaFave chairs.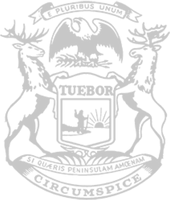 © 2009 - 2022 Michigan House Republicans. All Rights Reserved.
This site is protected by reCAPTCHA and the Google Privacy Policy and Terms of Service apply.