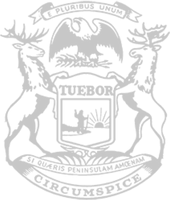 Rep. LaFave blasts governor for accepting millions in campaign donations from Wall Street, Big Tech and Hollywood elitists after months of bankrupting Main Street Michiganders
"While Governor Whitmer was shutting down Main Street, she was simultaneously hopping on private jets to Wall Street for a bailout to her campaign."
State Rep. Beau LaFave criticized Gov. Gretchen Whitmer for accepting illegal campaign donations from Wall Street, Big Tech, and Hollywood figures, including more than $8.6 million collected since January and individual donations as high as $250,000.
Michigan gubernatorial candidates cannot accept contributions higher than $7,150 per person, but Whitmer is attempting to accept individual contributions higher than that based on an illogical opinion written in 1984. Then Secretary of State Richard H. Austin, a Democrat, penned his belief that any candidate faced with a recall can collect unlimited contributions from donors. One man's 37-year-old opinion aside, the law is clear: Whitmer cannot. There have been several attempts to recall the governor, but none have yet received enough signatures, recommended for certification by the SOS, or approved by the State Board of Canvassers to force a recall vote.
"Not only did the governor shutter Main Street businesses during her war against the economy, but now she is beholden to millionaires with special interests after accepting their illegal campaign donations," said Rep. LaFave. "This is not merely a legal gray area. She is making a mockery of Campaign Finance Law to suit her own political agenda, as usual. The governor should be answerable to the people of Michigan and the families who were separated from loved ones thanks to her deadly nursing home policies – not Wall Street and Silicon Valley. While Governor Whitmer was shutting down Main Street, she was simultaneously hopping on private jets to Wall Street for a bailout to her campaign."
Simon D. Schuster, director of the Michigan Campaign Finance Network, estimates Whitmer was able to add an extra $2.7 million to her re-election fund illegally.
Campaign finance records filed on July 26 indicate Whitmer has received donations from the TV industry, the film industry, and big tech giants. A few examples of individuals she accepted donations from include former CEO of the Walt Disney Co. Michael Eisner, co-founder of LinkedIn Reid Garrett Hoffman, and Edward Snowdon.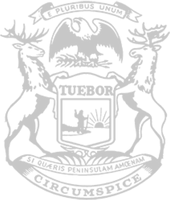 © 2009 - 2022 Michigan House Republicans. All Rights Reserved.
This site is protected by reCAPTCHA and the Google Privacy Policy and Terms of Service apply.