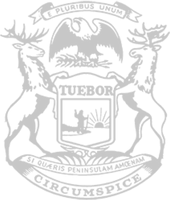 Rep. Carra: Whitmer administration must reverse taxpayer-funded hush money
Republican lawmaker raises questions about Gordon's $155K contract with state
State Rep. Steve Carra, of Three Rivers, is calling on Gov. Gretchen Whitmer to revoke a more than $155,000 taxpayer-funded "hush money" contract with former state health department director Robert Gordon, who resigned last month under questionable circumstances.
Gordon's former deputy director Sarah Esty has also received a separation payout of an undisclosed amount.
"The people have the right to full disclosure and transparency from the governor when it comes to payoffs of this nature," Carra said. "Taxpayers should never be on the hook for bribery or silencing of unelected bureaucrats."
Carra said the governor's tax-financed "hush money" agreement with Gordon raises serious questions about what Gov. Whitmer doesn't want former Director Gordon sharing with the public, especially when fellow Democratic Gov. Andrew Cuomo is facing possible criminal prosecution for allegedly directing his state agencies to cover up decisions that resulted in needless COVID deaths in nursing homes.
Many believe the payoff is covering up similar needless deaths among Michigan's most vulnerable seniors, something Carra said Mr. Gordon should be questioned about.
"Gov. Whitmer has a record of secrecy, disregarding her oath of office, and violating the constitution and fundamental human rights of citizens," Carra said.
Carra recently introduced a House resolution supporting the Senate's disapproval of gubernatorial appointments and encouraging the Senate to continue to reject appointments by the governor to state boards, commissions, and agencies so long as the executive branch continues to operate unilaterally without the proper involvement of the Legislature.
"This is about preserving our system of government that relies on the balance of power between the three branches," Carra said. "The governor continues to abuse her power, and the people who make up our House and Senate districts deserve to have their voices heard in Lansing."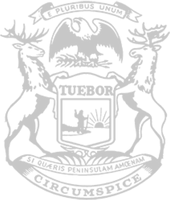 © 2009 - 2021 Michigan House Republicans. All Rights Reserved.
This site is protected by reCAPTCHA and the Google Privacy Policy and Terms of Service apply.