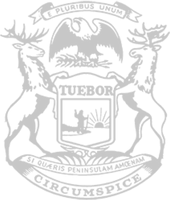 Rep. Carra: Vote Explanation
VOTES THIS WEEK:
Tuesday, March 16, 2021
I voted YES on HB 4122 (Rep. Glenn) Provides for various technical changes and efficiencies regarding how County Veteran Service Grants are distributed and accounts for distribution of funds if the full $50,000 per county is unavailable for distribution. EXPLANATION: Distributing county veteran funds in an equitable way to all of Michigan's counties helps to ensure that veterans in all parts of the state get the resources they need and have earned. Making it easier to get existing benefits to our veterans is important and admirable.
PASSED 108-1
Wednesday, March 17, 2021
I voted NO on HB 4469 (Rep. Allor) Provides $37.8 million for 30 land acquisition and 46 recreational development projects supported with revenues from the Michigan Natural Resources Trust Fund (MNRTF). The MNRTF Board approved these projects in December 2020. EXPLANATION: Michigan's constitution currently restricts funds for these development projects. Any unspent money would go into a slush fund and collect interest. Instead of continuing to spend these restricted funds, the state should amend the constitution and free up the funds with accrued interest to reduce budgetary constraints and alleviate pressure on taxpayers.
PASSED 104-5
I voted NO on HB 4171 & 4172 (Rep. Allor & Yaroch) Expands the eligibility for first responders to receive funding from the First Responder Presumed Coverage Fund (FRPCF). EXPLANATION: Increasing the number of claims to the FRPCF could raise costs for the fund beyond what it can absorb, and first responders should be compensated from local revenue, not from the state.
PASSED 106-3, 106-3
I voted NO on HB 4210 (Rep. Griffin) Amends the Railroad Act to exempt eligible broadband equipment from taxation if that equipment is built in an area lacking broadband service.  EXPLANATION: Carving out special tax exemptions for specific industries is not the job of the Legislature. Government should not be picking winners and losers in the private sector.
PASSED 59-50
I voted NO on SB 186 (Sen. Lauwers) Creates a state operated program for industrial hemp growers under the United States Department of Agriculture (USDA) final rules. Compliance with the USDA rules must be reflected in state statute for MDARD to submit a state plan for approval to USDA. The state has until March 21, 2021 to come into compliance with the new USDA rules to allow growers for the upcoming season. EXPLANATION: While this bill had some good components, such as the remediation of hemp with too high of THC levels and the expanded window for harvesting after an inspection, conforming to federal regulations without trigger language to reduce regulations in the event federal regulations loosen subject the state to higher regulations. Additionally, some of the regulations and broad authority granted to MDARD goes too far, even beyond the federal regulations.
PASSED 108-1
I voted YES on SB 29 (Sen. Stamas) Provides supplemental school aid appropriations that were previously vetoed by the governor. EXPLANATION: All students, no matter where they go to school, should be able to safely return to their classrooms. The governor vetoed this funding, but did not veto public school funding, unfairly picking winners and losers. The Senate made minor procedural changes and is why the House had to vote on this again.
PASSED 59-49
I voted YES on SB 114 (Sen. Stamas) Provides economic relief supplemental appropriations that were previously vetoed by the governor. EXPLANATION: Getting money into the hands of businesses forced to be shut down by the governor and her unelected bureaucrats is critical for the economy of our state. How anyone could have originally voted for this legislation to support afflicted businesses and now vote against it is unfathomable and seems like partisan politics. The Senate made minor procedural changes and is why the House had to vote on this again.
PASSED 64-45
Thursday, March 18, 2021
I voted YES on HB 4115 (Rep. Berman) Amends the Liquor Control Code by allowing local units of government to extend the allowable hours for selling alcohol from 2 am to 4 am. EXPLANATION: Businesses understand the needs of their customers better than the government does. Pushing back the time of when restaurants can serve alcohol gives greater flexibility to these business owners and their customers.
PASSED 61-47
I voted YES on SB 100 (Sen. Bizon) Adds "foster care" as a defined term in the section of the Child Caring Institutions Act that sets the parameters for Qualified Residential Treatment Programs. EXPLANATION: Recent federal law changes designed to prevent children from entering foster care required an update to the term "foster care" in state law.
PASSED 109-0
I voted YES on HB 4383-4385 & 4387-4391 (Rep. Berman, Tisdel, Glenn, Posthumus, Outman, Haadsma, Camilleri, & LaFave) Creates a new Legislative Open Records Act (LORA) under the Freedom of Information Act (FOIA) to provide for the public inspection of legislative records created after January 1, 2022. EXPLANATION: Opening records of the Legislature allows for greater government transparency. The people of Michigan deserve to have their elected officials, at all levels, accountable to them.
ALL PASSED 109-0
I voted YES on HB 4386 & 4392 (Rep. T. Carter & Bollin) Amends the Freedom of Information Act (FOIA) to effectively subject the Offices of the Governor and Lieutenant Governor and their employees to FOIA beginning January 1, 2022. EXPLANATION: Just as the Legislature should be accountable to the people, so should the governor, lieutenant governor, and their employees. As recent hush money payments by Gov. Whitmer to one of her top officials were recently discovered by a media FOIA request, opening the governor's office to FOIA helps to ensure this never happens again. Had the hush money payment been made to someone in the governor's office, this would never have been discovered due to a lack of transparency.
PASSED 109-0, 109-0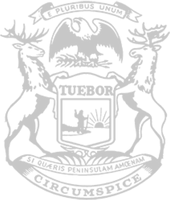 © 2009 - 2021 Michigan House Republicans. All Rights Reserved.
This site is protected by reCAPTCHA and the Google Privacy Policy and Terms of Service apply.