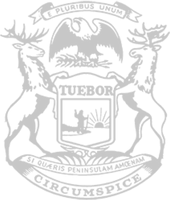 Rep. Steve Carra addresses his colleagues on the House floor today to urge their support of Senate Bill 114.
Rep. Carra fights to get COVID-19 recovery funding into hands of afflicted businesses
State Rep. Steve Carra today took action to get more than $650 million in specifically targeted COVID-19 relief funding into the hands of Michigan families and small businesses.
The action was necessary after Gov. Whitmer on Tuesday slashed nearly $1.5 billion from a plan recently approved by the Legislature, including $405 million which would have gone directly to helping small businesses.
"I don't know how any of my colleagues could support House Bill 4047 and then vote against this funding they originally supported to help afflicted businesses that Gov. Whitmer and her unelected bureaucrats unconstitutionally forced to shut down," said Rep. Carra.
The measure approved by the Legislature today would provide:
$405 million to support struggling job providers and the families that depend on them through an afflicted business survival grant program.
$150 million to support the unemployment system and cover the costs of fraudulent benefits that the governor's agency allowed to be sent out – because now is not the time to ask struggling job providers to pay more in unemployment taxes to make up for the fraudulent claims.
The only reason the governor gave for her vetoes was that some funding was contingent upon her agreeing to work collaboratively with the people's representatives in the Legislature. None of the funding included in today's measures was ever connected in any way to the disputes over her gubernatorial powers.
Senate Bill 114 incorporates these measures in new legislation, requiring only a simple majority of legislators to support them in order to advance.
The measure now advances to the Senate for further consideration.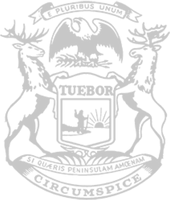 © 2009 - 2021 Michigan House Republicans. All Rights Reserved.
This site is protected by reCAPTCHA and the Google Privacy Policy and Terms of Service apply.