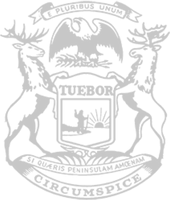 Disaster in Kabul evokes ire of Homeland Security chair
Michigan legislative leader mourns loss of American life
House Military, Veterans, and Homeland Security Committee Chair Beau LaFave, of Iron Mountain, today issued the following statement after multiple terrorist attacks in Kabul, Afghanistan. As of Friday morning, the attacks had killed 13 United States servicemembers and wounded 18 others. At least 95 Afghans were also killed:
"I express my sincere sadness for the families who lost loved ones or had loved ones wounded in this attack. The sacrifice the brave men and women in our military make every day they put on a uniform is awe-inspiring. These heroes protect our ideals and way of life, and I am forever thankful for their service.
"What makes this tragedy worse is that these deaths were avoidable. Leaving Bagram Airfield – a facility the U.S. spent billions of taxpayer dollars on – took away the ability to evacuate people effectively and keep stress off the main Kabul airport, which has only one runway. Holding that base until we got people out would have been safer. Instead, President Joe Biden has pinned our forces down for several days at Hamid Karzai International Airport.
"Right before one of the largest airlifts in history, we simply walked away from a base that would have helped substantially in evacuation efforts.
"The Kabul airport is surrounded. People congregating around the airport have proven to be a soft target, and the Biden Administration is relying on the Taliban for security, even giving them a list of friends and supporters. This is the same Taliban we were bombing just weeks ago. Relying on them for these types of resources is absolutely senseless – and it has led to the deadliest incident for American troops in Afghanistan in a decade and the first U.S. military casualties there in the last 18 months. Our perimeter at the airport must be stronger to protect both our troops and civilians.
"These decisions have made us look weak and feckless on the world stage as this campaign winds down. America is not weak, but our president is. Our enemies will rue the day when our leadership is as strong as the resolve of the American people."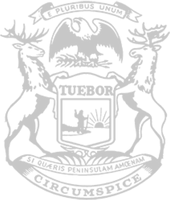 © 2009 - 2022 Michigan House Republicans. All Rights Reserved.
This site is protected by reCAPTCHA and the Google Privacy Policy and Terms of Service apply.