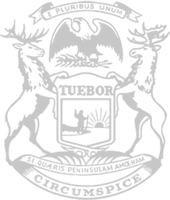 Senate committee approves plan by Rep. Hall better protecting seniors and vulnerable adults
The Senate Family, Seniors and Veterans Committee today approved a proposal from state Rep. Matt Hall to better protect Michigan senior citizens and other potentially vulnerable populations.
House Bill 4325 requires local branches of the state's Aging and Adult Services Agency (AASA) to conduct criminal background checks on employees, volunteers and independent service providers. Potential employees and volunteers with certain criminal convictions would also be disqualified from working directly with elder adults and having access to their personal information under the plan.
The reforms stem from a House Oversight Committee hearing chaired by Hall during the 2019-20 legislative term which looked at an AASA performance audit from October 2019. The examination done by the Office of the Auditor General looked at a period from October 2016 to June 2018 and evaluated the effectiveness of the agency's efforts to monitor local agencies that provided services to older adults in Michigan.
"Without standardized checks, there was no way of knowing if a potentially dangerous individual was being placed into an environment with vulnerable people," said Hall, of Marshall. "That needed to be remedied, and this plan ensures there is uniformity in how background checks are conducted going forward.
"This is an important reform for people who are in the care of these individuals, as well as their families who are depending on the care of their loved ones to be reliable and safe. I appreciate the attentiveness of chairman John Bizon and the Senate Family, Seniors and Veterans Committee to this matter."
Following the Auditor General's report, agencies have since adopted an internal policy mirroring the legislation, beginning mandatory background checks on Oct. 1, 2020. Under Hall's plan, each local agency must maintain documentation of all criminal background checks – including the date of the of the most recent check – for all paid and volunteer staff. The contents of the background checks are to remain confidential.
An employee or volunteer would be disqualified from working directly with older adults if they have been convicted of crimes such as murder, manslaughter, kidnapping, arson, assault, battery or domestic violence – as well as financial, sexual conduct, abuse and neglect or firearm offenses. The plan establishes a five-year disqualification for misdemeanor convictions and a 10-year disqualification for felonies.
HB 4325 now moves to the full Senate for further consideration.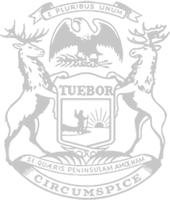 © 2009 - 2021 Michigan House Republicans. All Rights Reserved.
This site is protected by reCAPTCHA and the Google Privacy Policy and Terms of Service apply.