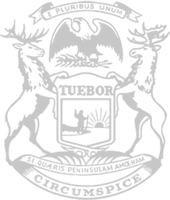 Salt River Nature Center awarded Natural Resources Trust Fund Grant after letter of support from Rep. Hornberger
State Rep. Pamela Hornberger today announced that the Salt River Nature Center in Chesterfield Township has been awarded a $199,500 grant from the Michigan Department of Natural Resources Trust Fund.
The grant will help fund a project to acquire and preserve 33 acres of property located on the Salt River.
Rep. Hornberger, who lives in the township, sent a letter of support for the project to the Michigan Natural Resources Trust Fund Grants Management Section in March.
"The portion of the Salt River running through Chesterfield Township is one of the purest sections of the watershed," Rep. Hornberger said in her letter. "I support Chesterfield leaders in their efforts to preserve this drainage basin and ensure our natural resources remain intact."
According to the township, the Salt River area will provide a nature path with access to the riverfront where wetlands and wildlife can be observed in a natural, untouched environment. As the wetland is adjacent to Lottie M. Schmidt Elementary School, it will provide students the opportunity to learn about native habitats, ecology, and geological features while allowing families, neighbors, and nature enthusiasts to observe wildlife near their own backyards.
"I am pleased to hear the state is investing in the preservation of this important natural landscape in our community," Rep. Hornberger said. "As a former teacher, I know that first-hand learning experiences are invaluable to our kids and this wetland will provide that for Lottie M. Schmidt students."
Money in the Natural Resources Trust Fund, which dates back to the 1970's, comes from the development of minerals on state land – not general tax money – and is distributed on an annual basis in partnership with local governments. The money must be used for acquisition or recreational development projects, according to the Michigan Constitution.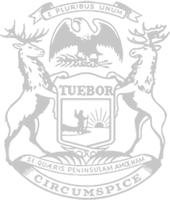 © 2009 - 2021 Michigan House Republicans. All Rights Reserved.
This site is protected by reCAPTCHA and the Google Privacy Policy and Terms of Service apply.