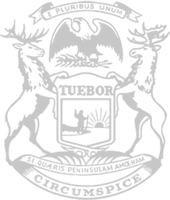 Reps. Sheppard, Camilleri pave way for future rail crossing separation projects
Bipartisan plan to create statewide grade separation program approved by House
Following decades of blocked rail crossings, a bipartisan effort between State Reps. Jason Sheppard (R-Temperance) and Darrin Camilleri (D-Brownstown), would solve some of Michigan's most critical transportation issues by setting up a statewide fund to build grade separations at the most troublesome rail crossings in the state. The measure was unanimously approved by the Michigan House Wednesday.
Inspired by a successful program in Indiana, House Bill 5861 would allow municipalities to apply for state funding and would put up 20 percent of the cost while the state would supply the other 80 percent from the local grade separation fund for approved priority projects.
"This is about public safety," Sheppard said. "Every second matters when police, fire and ambulance personnel are responding to an emergency. Lives are quite literally at risk when first responders get hung up by a train blocking the road on their way to a call. Rail grade separations improve public safety by routing the roadway over or under the rail line, eliminating delays."
Sheppard said Michigan highways have more than 4,000 rail crossings that increase traffic congestion, cause frustration for residents and delay first responders en route to emergencies. This program would pave the way for future projects to separate the crossings and improve the flow of traffic.
"Solving the issue at Allen Road in Woodhaven was a huge victory for our Downriver community, but the fact of the matter is there are so many other crossings like Allen Road across our region and our state, including issues in New Boston and Trenton," said Camilleri, who helped negotiate the funding for the Allen Road underpass in Woodhaven. "By creating this statewide grade separation fund, we will make our communities safer, provide easier routes to schools and hospitals, and unlock economic opportunity for our region."
House Bill 5861 now advances to the Senate for further consideration.
###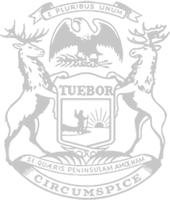 © 2009 - 2022 Michigan House Republicans. All Rights Reserved.
This site is protected by reCAPTCHA and the Google Privacy Policy and Terms of Service apply.