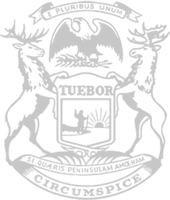 Rep. Yaroch votes to approve Unlock Michigan initiative
Rep. Jeff Yaroch of Richmond voted in favor of the Unlock Michigan citizens' initiative, removing an unconstitutional provision related to gubernatorial powers from state law.
The Legislature's approval of the proposal repeals the outdated and unconstitutional Emergency Powers of the Governor Act of 1945. This law allowed Gov. Whitmer to exercise unilateral power during much of the COVID-19 pandemic until the Michigan Supreme Court declared that it was unconstitutional.
"I want to reassure everyone that the state still has a framework to respond to emergencies," Rep. Yaroch said. "The Emergency Management Act of 1976 is the framework that has clearly defined roles for the Governor and the Legislature. The 1945 law is redundant, unconstitutional and unnecessary. It permitted executive overreach and has no place in Michigan law. I think we are all better off operating under one emergency management act and not two."
Unlock Michigan sent the initiative repealing the law to the Legislature by gathering hundreds of thousands of voter signatures. The citizens' initiative process is pure democracy and allows the people to introduce bills for consideration by the Legislature. The Legislature has the option to pass it into law or allow it to go to the ballot. As this initiative came directly from the people, the state constitution does not grant the Governor the authority to veto it.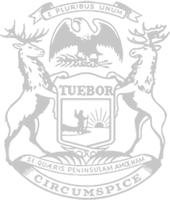 © 2009 - 2022 Michigan House Republicans. All Rights Reserved.
This site is protected by reCAPTCHA and the Google Privacy Policy and Terms of Service apply.