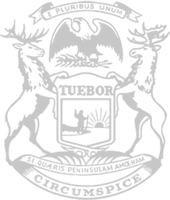 Rep. Yaroch: Michigan House puts state on schedule to complete budget by July 1 with equitable school funding
Rep. Jeff Yaroch is continuing his work to adopt an on-time state budget with a historic accomplishment – equitable school funding across Macomb County and the entire state of Michigan.
This week, Yaroch and the Michigan House overwhelmingly approved its latest budget plan for the upcoming fiscal year. That puts the Legislature in position to finish the plan and send it to Gov. Whitmer by July 1, which is the deadline established in state law. The budget year begins Oct. 1.
"The House has passed their part of the budget to get this finished on time," said Yaroch, a member of the House Appropriations Committee. "It's important that we complete the budget on time so that schools, local governments and state departments can know exactly what they'll be working with when the next budget year begins. Congress might let the federal government shut down, but that shouldn't happen in Michigan. People should have confidence that there will not be a government shutdown."
Yaroch, of Richmond, is a strong advocate for equitable school funding and making sure Macomb County districts receive their fair share to educate our children. The House-approved plan fully accomplishes this goal, which was first established through voter-approved Proposal A in 1994.
The House plan eliminates gaps in base per-pupil foundation allowances between districts. For most Michigan school districts, that translates to a per-pupil increase of about 7 percent.
"I have pushed for fairness and I am happy to see it get done," Yaroch said. "There's no reason that school districts right next to each other should be funded differently by the state."
In addition to the regular budget, all school districts would receive at least $1,093 more per-pupil in one-time federal COVID relief funding through the House plan.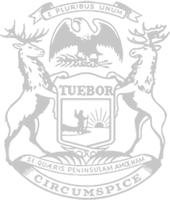 © 2009 - 2022 Michigan House Republicans. All Rights Reserved.
This site is protected by reCAPTCHA and the Google Privacy Policy and Terms of Service apply.