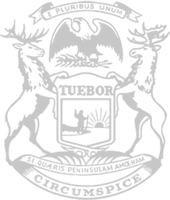 Rep. Whiteford's integrated health care model inspired by feedback from listening tour
State Rep. Mary Whiteford is working hard to overhaul public behavioral health.
The legislator, who chairs the House Health and Human Services Appropriations Subcommittee, has been hosting a listening tour across the state where she has met with hundreds of people impacted by Michigan's public behavioral health, including community health executives and board members, providers of care, advocates and people and families served. She has also toured facilities and group homes throughout the upper and lower peninsulas.
Whiteford, of Casco Township, said her goal is to get input and suggestions and to have an open dialogue with people.
"The people I've spoken to are so passionate about improving the system and have provided great ideas for improvement as well as feedback about areas of our system that are being overlooked," Whiteford said. "This feedback is helping me improve legislation and ensure our focus remains on those served and that we prioritize our resources for the most vulnerable."
Inspired by feedback from the listening tour, Whiteford was instrumental in securing funding for integrated health care projects in Fiscal Year 2022 by way of Certified Community Behavioral Health Clinics (CCBHCs). Starting this month, CCBHCs in Michigan will be reimbursed through Medicaid the same way community health centers are reimbursed for physical care.
CCBHCs are integrated health care entities designed to provide a range of addiction and mental health services for vulnerable individuals who have complex needs. These specialized clinics are required to provide nine types of services, with an emphasis on 24-hour crisis care, evidence-based practices, care coordination with local primary care and hospital partners, and integration with physical health care.
Whiteford said the integration aspect is what excites her most about CCBHCs.
"Integrated health care means patients have a one-stop-shop for all of their health care needs and that all of their health care providers communicate with one another," Whiteford said. "This seamless, comprehensive model ensures more effective and efficient care."
Whiteford said that anyone who walks into one of the 13 newly established CCBHCs throughout Michigan will receive crisis care at any time of day, including immediate screenings, risk assessments, diagnose and care coordination with emergency rooms, veteran groups and law enforcement.
"People who need mental health care all too often end up in our jails and emergency rooms, rather than at behavioral health facilities that can actually treat their needs," said Whiteford, a registered nurse. "Now, individuals and families can find the appropriate care right in their own communities. There is more work to be done to make integrated care more accessible in Michigan, but Medicaid reimbursements for Community Behavioral Health Clinics are a huge step in the right direction.
"I want to thank the Michigan DHHS CCBHC implementation team for their hard work and dedication to rolling out this new health care model. It wouldn't be possible without their expertise and devotion to the project."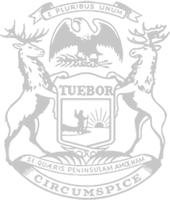 © 2009 - 2022 Michigan House Republicans. All Rights Reserved.
This site is protected by reCAPTCHA and the Google Privacy Policy and Terms of Service apply.