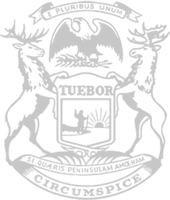 Rep. Whiteford votes to approve short-term rental compromise
Legislator: Plan allows more local control over local issues
State Rep. Mary Whiteford, of Casco Township, joined her House colleagues in approving legislation to create consistency in the way all short-term rentals are treated across Michigan.
The bill defines a short-term rental as the rental of any single-family residence, one-to-four family house or dwelling unit, or any unit or group of units in a condominium, for less than 30 consecutive days at a time.
The demand for lodging in Michigan's tourist towns has caused short-term rentals to spike in popularity over the past decade. Home-sharing sites such as Airbnb, VRBO, HomeAway and others that allow homeowners to connect with individuals looking for short-term lodging have contributed heavily to this trend.
House Bill 4722 outlines parameters for short-term rental regulation, establishing a clear process for both communities and homeowners. It allows up to 30 percent of homes within a local jurisdiction to be used as short-term rentals. Further, a local municipality will not be permitted to ban individuals or entities from using a certain number of their properties as short-term rentals.
"This plan ensures certainty for private property owners in our lakeshore and tourist communities and flexibility for our local municipalities that need oversight over the planning and zoning of those communities," Whiteford said. "Short-term rentals have been a great asset to our local economy, especially in the city of Pullman. This industry also encourages people to take pride in their properties and encourages surrounding homeowners to do the same, keeping our communities looking desirable, which is good for everyone.
"Short-term rentals can also be utilized for humanitarian efforts, and we shouldn't stifle them in any way. One Southwest Michigan organization, for example, empowers survivors of human trafficking to own their own duplex. They live in one unit and gain income from renting the other unit, inspiring them to be small business owners. Examples like this show the potential for entrepreneurs all over our state."
The plan also addresses the need for communities to be able to take action when big corporations scoop up large numbers of homes to rent out, effectively acting as hotels without having to abide by safety standards or pay taxes like hotels. This will give local municipalities the flexibility needed to reasonably regulate the industry.
The plan received bipartisan support and now moves to the Senate for further consideration.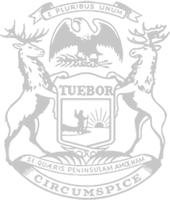 © 2009 - 2022 Michigan House Republicans. All Rights Reserved.
This site is protected by reCAPTCHA and the Google Privacy Policy and Terms of Service apply.