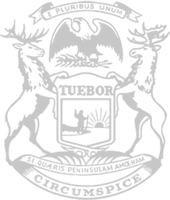 Rep. Whiteford unveils much-needed improvements to state's adoption and foster care system
RELEASE
|
November 10, 2021
State Rep. Mary Whiteford, of Casco Township, today unveiled a report compiled by the bipartisan House Adoption and Foster Care Task Force during a press conference. The report details findings that resulted from meetings with stakeholders, experts, and the state Department of Health and Human Services (DHHS).
The task force's mission was to listen to people from the entire continuum of the state's child welfare system, partner with experienced and knowledgeable professionals to learn how and why the system is falling short, and find effective solutions to ensure that every child has champions and forever homes by developing better, more effective systems to ensure their voices are heard.
Whiteford was appointed to chair the task force in February.
"Every child needs and deserves a loving family, and those who adopted a child in need deserve our support and admiration," said Whiteford, who also chairs the House Appropriations Subcommittee on Health and Human Services. "Our child welfare system must be better streamlined to be more supportive of loving parents who are able to foster children, provide children in the system with better access to quality health care and legal representation, and ensure caseworkers have the resources they need to do their jobs effectively. We implemented more than half of these recommendations into the Health and Human Services budget and I look forward to implementing the remainder of these recommendations found within this report."
Whiteford also thanked the many stakeholders and experts who contributed to the task force findings.
Joining Whiteford and task force members at the press conference were independent adoption and foster care advocacy groups and stakeholders like The New Foster Care, Michigan Court-Appointed Special Advocates, Michigan Federation for Children and Families, New Light Child & Family Institute, and St. Vincent Catholic Charities.
"The New Foster Care thanks the task force for their efforts to help change the trajectory of Michigan's children in foster care. They are the most disadvantaged population in Michigan, and it is critical that we make them a focus," said Chris Yatooma, board president for The New Foster Care. "We appreciate the opportunity to partner with the task force and look forward to their recommendations being implemented."
"The Michigan Federation for Children and Families deeply appreciates the child and family centered focus of the bipartisan task force. The team has taken an inclusive generational approach by engaging with children, youth and families themselves, and with other community partners to advance specific reforms that strengthen Michigan families," said Janet Snyder, executive director of the Michigan Federation for Children and Families. "In keeping a sharp focus on the health and well-being of our children and families, these recommendations are key in providing a strong framework toward true solutions for necessary system changes that give all families the best chances of success."
Many of the task force recommendations have already been implemented in the state budget that began on Oct. 1. They include:
Helping local foster care closets achieve their mission of clothing foster youth and supporting families in need
A significant increase in funding for the Family Incentive Grant, a funding pool to support foster parents who need to make home improvements
The establishment of a county pilot program structured around high-quality legal representation for child protective proceedings
Vouchers for CPS caseworkers to use when fulfilling immediate needs, such as food or clothing, for children who have been abused, neglected or trafficked
Expanding Court Appointed Special Advocates services statewide
Funding to complete an actuarial study on the creation of a specialty foster care health plan in Michigan
A historic rate increase of $9 per day for private agency foster care
"The task force is making powerful and positive impacts on child welfare. Their recommendations have had a direct impact on the children and families that are served," said Tina Sentell, child welfare program manager for New Light Child & Family Institute.
Whiteford said that legislation will be introduced in the coming weeks to fulfill more of the recommendations outlined in the task force report.
The report can be viewed on the Michigan House Republican website.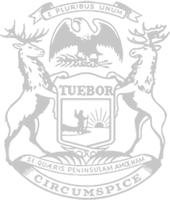 © 2009 - 2022 Michigan House Republicans. All Rights Reserved.
This site is protected by reCAPTCHA and the Google Privacy Policy and Terms of Service apply.