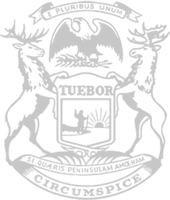 Rep. Whiteford receives Mental Health Champion Award for efforts to expand mental health care access
State Rep. Mary Whiteford has been awarded the Mental Health Champion Award by Mental Health America (MHA) after being nominated by Mental Health Association of Michigan.
MHA was founded in 1909 and is the nation's leading community-based nonprofit dedicated to addressing the needs of those living with mental illness and promoting the overall mental health of all people. The group strives to promote mental health as a critical part of overall wellness.
Whiteford was recognized by the group as a 2021 Legislative Champion for her dedicated work to establish and implement the Michigan Crisis and Access Line (MiCAL) and her efforts to improve access to health and support services overall including to foster youth.
"It is an honor to be recognized for the hard work that my team and I have put into improving access to mental health care in Michigan, and bettering the lives of foster children and other vulnerable individuals throughout the state," Whiteford said. "As a registered nurse, I have always cared deeply about every aspect of health care, especially mental health care, and it has been my passion to improve access to the programs and support that people need to live happy, healthy lives. It has been so gratifying to see our work make meaningful change in the lives of Michiganders, and I am thankful to MHA for acknowledging my efforts."
Whiteford serves as vice-chair of the House Appropriations Committee and chair of the Health and Human Services Subcommittee. She is serves as a member of the House Health Policy Committee.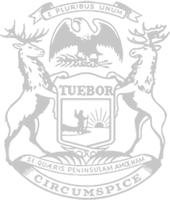 © 2009 - 2022 Michigan House Republicans. All Rights Reserved.
This site is protected by reCAPTCHA and the Google Privacy Policy and Terms of Service apply.