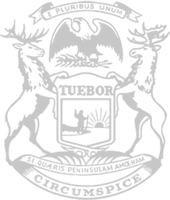 Rep. Mary Whiteford delivers a speech before her colleagues on the House floor in support of her Health and Human Services budget included in the finalized state budget approved by the Legislature today
Rep. Whiteford: Budget plan supports vulnerable Michiganders, helps families return to normalcy
RELEASE
|
September 22, 2021
State Rep. Mary Whiteford, of Casco Township, today announced the state budget has received final legislative approval.
Whiteford, who serves as both vice chair of the Appropriations Committee and chair of the Health and Human Services Subcommittee, said the budget plan supports Michigan's most vulnerable people and helps families return to normalcy in the wake of the pandemic.
"This plan fulfills my mission to support Michigan's most vulnerable populations, including children, seniors, human trafficking survivors, and those in need of quality mental care," Whiteford said today during her speech on the House floor. "It also continues support for families as we emerge from the pandemic, making strides to help moms and dads, students, workers and job providers return to life as we once knew it."
Whiteford said she is most proud of the budget's investment in children with $4.8 million for foster care prevention programs and a $9 rate increase for private agency foster care.
Michigan's vulnerable seniors will also benefit from significant investments. Whether they are living in a nursing home or being cared for at home, Whiteford said seniors deserve to be treated with dignity and respect in their final years. The plan funds grants for senior centers, meals for seniors, and additional opportunities for home-based care. Whiteford also prioritized $37.5 million for nursing home and long-term care facilities to address the economic impact of COVID-19.
As families emerge from the pandemic, more federal assistance will be distributed to help them with housing and child care costs. A $1.4 billion investment will make child care more accessible, in addition for record-high support for K-12 education and preschools, helping address the state's workforce shortage.
Direct care workers on the front lines of the battle against COVID-19 will receive continued support with an additional $2.35 per hour through the next fiscal year.
Other significant funding measures include:
Ensuring financial stability: Michigan's budget stabilization fund dipped below $1 billion during the pandemic. The spending plan for the new state budget year includes a largest-ever $500 million deposit to replenish it and put the state in a stronger financial position moving forward, particularly in case of economic trouble.
Fixing local roads: The Department of Transportation budget, mostly road funding, tops $5.2 billion. The plan shifts MDOT's $195 million share of federal COVID relief transportation funds to local governments to repair local bridges – a far more effective and responsible method than the governor's recent decisions to add to road-related debt. More money is allocated for dam safety and water pollution cleanup. Local communities will receive a 2-percent increase in revenue sharing to help provide essential services to residents.
Helping Michigan workers: The new state budget plan for the fiscal year that begins Oct. 1 invests heavily in workforce development, bringing the total investment to roughly $100 million. The funds will go to existing programs such as Going PRO, internship and apprentice programs. 
Promoting tourism: The Pure Michigan campaign promotes what's best about our state. A $40 million investment in this coming year will focus on helping industries like tourism, hospitality and recreation that were hurt most by the governor's economic shutdowns. 
The budget plan received overwhelming bipartisan support. It will now advance to the governor for her expected signature.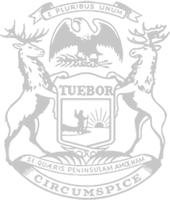 © 2009 - 2022 Michigan House Republicans. All Rights Reserved.
This site is protected by reCAPTCHA and the Google Privacy Policy and Terms of Service apply.