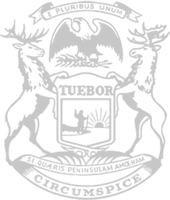 Rep. Sheppard: Until Michigan's economy is safely and fully reopened, state's budget challenges won't go away
Rep. Jason Sheppard of Temperance today said that a safe, complete reopening of Michigan's economy is necessary to preserve funding for schools and other essential public services over the long term.
Sheppard – a member of the House Appropriations Committee – reacted to this week's Consensus Revenue Estimating Conference, which brings together state economists to forecast the economy and revenue projections upon which the state budget is based. While the budget situation is better than previously anticipated, Sheppard noted that revenues have been artificially and temporarily propped up by the federal government's COVID-19 relief package.
"We can't be lured into a false sense of security by headlines that say the shortfall is gone or the budget situation is vastly improved," Sheppard said. "Beneath the surface, there are still serious challenges hurting the economic outlook for Michigan families and threatening the essential public services they rely upon.
"Hundreds of thousands of Michiganders are still out of work. For their long-term economic security and for the public services they rely upon, we must continue to reopen more of Michigan's economy as safely and smoothly as practical. We must also make smart budget decisions to save money right now in anticipation of budget challenges to come."
The state, Michigan's local governments, residents and job providers have received about  $43 billion overall in federal COVID-19 relief funds – including stimulus checks, paycheck protection programs, unemployment benefit boosts, assistance for governments, and other programs. The Consensus Revenue Estimating Conference projects a shortfall of more than $1 billion for Fiscal Year 2022 when the impact of that assistance ends.
"Federal assistance has provided a temporary reprieve – but it's not a permanent solution," Sheppard said. "It adds to federal debt that ultimately would hurt taxpayers. But we must take advantage of the time the assistance has provided and do what must be done to get our state, its residents and job providers on more stable financial ground."
###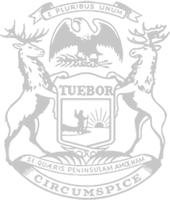 © 2009 - 2022 Michigan House Republicans. All Rights Reserved.
This site is protected by reCAPTCHA and the Google Privacy Policy and Terms of Service apply.