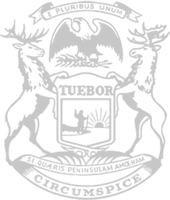 Rep. Sheppard: Governor's orders continue to lack logic, consistency
State Rep. Jason Sheppard today said the executive orders issued by the governor on Wednesday placing greater restrictions on Northern Michigan and the Upper Peninsula lack logic and are inconsistent with the COVID-19 data being reported.

Sheppard, of Temperance, said the orders limit indoor gatherings to 10 people and shut down indoor bar service in the Traverse City and Upper Peninsula regions, while allowing the Detroit casinos to reopen at a limited capacity. The latest data from the Michigan Department of Health and Human Services shows the seven-day average of cases per million people at 6.5 in the Traverse City Region and 16.5 in the Upper Peninsula. The Detroit region's seven-day average is significantly higher, at 38.9.

"It makes no sense," Sheppard said. "At this point, the governor has changed so much without any clear data thresholds to spark the changes, there should be no mystery why people have questions about what the rules are and why the rules are different throughout the state."

Sheppard also expressed frustration that the state's regional unemployment offices are not yet open to serve the tens of thousands of Michigan residents who are still out of work due to COVID-19.

"How do you explain to someone that casinos are allowed to open but it's not yet safe for the state unemployment offices to reopen?" Sheppard asked. "I've heard from hundreds of people who are exasperated because they can't get in touch with anyone when they call the unemployment system. The message from the governor yesterday was that, while it's not safe for her employees to return to work, it is okay for people to go and visit casinos in an area of the state with high numbers of cases of COVID-19. From the beginning of the pandemic, the governor has made decisions like these without any input from the Legislature – decisions that we cannot explain to the thousands of people out of work who cannot receive the relief they are owed."
###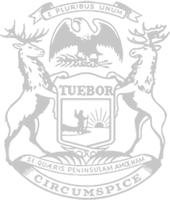 © 2009 - 2022 Michigan House Republicans. All Rights Reserved.
This site is protected by reCAPTCHA and the Google Privacy Policy and Terms of Service apply.