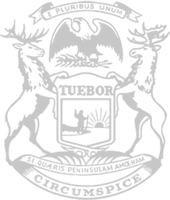 Rep. Sheppard: Data shows Monroe County is ready to take steps to reopen economy
State Rep. Jason Sheppard today said the number of new coronavirus cases have been on a general downward trend since early April, despite an increase in the number of available tests – proving that it's time to begin reopening more sectors of the economy in Monroe County.

Sheppard, of Temperance, said statewide hospitalizations also have been declining steadily ever since the state began publishing data on them in mid-April.

"We're at a point where the curve of new cases has flattened, and it's time to start putting more people back to work," Sheppard said. "Ohio businesses have started to reopen, and it's no surprise that Monroe County residents are now flocking across the state line to access services that our local businesses are prohibited from offering. The governor has created a situation that could drive Michigan job providers out of business."

Sheppard said the governor's decision to reopen retail shops, offices and bars and restaurants in Northern Michigan starting Friday is the first step she has taken to move toward a regional reopening plan – an approach he has been urging her to take.

"I understand the need to look out for the health and safety of our residents – I share that priority with the governor," Sheppard said. "I'm also worried about the thousands of local workers who have lost their jobs, the business owners who are watching their life's work go down the drain and the many families struggling with the mental stress that comes along with this crisis. I encourage the governor to consider including Monroe County in the next region she allows to reopen."
###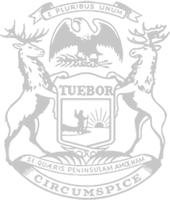 © 2009 - 2022 Michigan House Republicans. All Rights Reserved.
This site is protected by reCAPTCHA and the Google Privacy Policy and Terms of Service apply.