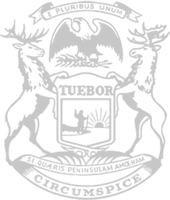 Rep. Leutheuser: Michigan House quickly moves to address COVID-19 after high court ruling
Rep. Eric Leutheuser and the Michigan House moved quickly to help the unemployed, nursing home residents and families as the state continues to navigate the COVID-19 pandemic.

The House votes come after the recent Michigan Supreme Court ruling that Gov. Whitmer's months-long rule of the state through executive order was unconstitutional.

"As we move forward after the court ruling, I am hopeful the governor will embrace a more bipartisan and cooperative approach," said Leutheuser. "It's the only way to give people a voice in decision-making, keep them safe, and reopen our economy."

Senate Bill 886 safeguards the Unemployment Insurance Agency benefits put in place to address the pandemic and guarantees those claims will continue uninterrupted for the maximum number of weeks allowed by the federal government. The plan would protect workers who left jobs to self-isolate or quarantine, as well as people who are immunocompromised or need to care for a family member diagnosed with COVID-19. It also ensures job providers will continue to be held harmless for unemployment benefit charges if their employees were laid off because of the COVID-19 pandemic.
Other measures allow retirees to return to work to help the UIA with the state's overwhelming backlog of jobless claims, and prompt the agency to reopen its regional offices.

"The state's Unemployment Insurance Agency has failed thousands of Michiganders who have struggled to file claims and get them fulfilled so they can feed their families and survive the economic devastation of COVID-19 shutdowns," Leutheuser said. "The measures we are putting in place today will help improve this system and the families who depend on it."

Other measures passed by the House help prevent the spread of COVID-19 in nursing homes by implementing recommendations of the Nursing Homes COVID-19 Preparedness Task Force. It prohibits the return of COVID-19-positive residents to nursing facilities unless they have recovered, or the facility has established a state-approved and dedicated area to care for people with the virus. The legislation also creates indoor and outdoor in-person visitation policies.

Senate Bill 1108 allows local governments, school boards and other public bodies the ability to continue to meet by electronic means, if necessary, to conduct business and engage with the public. Leutheuser said it's another temporary measure designed to keep communities running smoothly and safely.

Other measures approved by the House would extend the validity of vehicle registrations, driver's licenses and state identification cards that expired after March 2020, and waive late fees associated with renewing expired documents.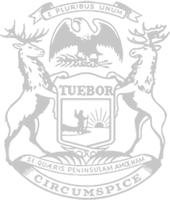 © 2009 - 2022 Michigan House Republicans. All Rights Reserved.
This site is protected by reCAPTCHA and the Google Privacy Policy and Terms of Service apply.