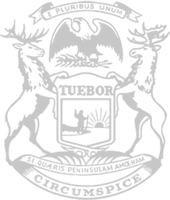 Rep. Leutheuser, Michigan House approve bipartisan education restart plan
Rep. Eric Leutheuser and the Michigan House today gave final legislative approval to a bipartisan education plan allowing local communities to make their own decisions about how best to safely resume instruction in the new academic year.
"This bipartisan agreement shows we can all work together on what's most important – our children, their health, and their education," said Leutheuser, of Hillsdale. "Those decisions are best made at the local level by the experts who know their communities the best. A one-size-fits all approach simply would not make sense in these unprecedented times."
The legislation will allow local school districts to determine the best course of action for their own students and families. In-person attendance is not state-mandated at any grade level, but it's strongly encouraged for grades K-5 when it can be done safely. The plan also includes oversight measures to keep learning on track whether it's done in-person, online or through a combination of methods.
School boards will be required to reexamine and recertify how they are delivering instruction to students at their monthly board meetings for the duration of the 2020-21 school year – an important requirement to give parents a chance to weigh in regularly. Benchmark assessments will provide detailed information to parents and teachers about where a student needs additional help to ensure they stay on track.
The plan also includes financial support. The Legislature previously approved a total of $583 million in federal Coronavirus Relief Funds to be dedicated to Michigan schools, including an additional $350 per student across the board, ensuring schools have the resources they need. The funding includes more than $50 million in hazard pay for educators who have been flexible and innovative during the COVID-19 pandemic, and $18 million for safety measures and benchmark assessments.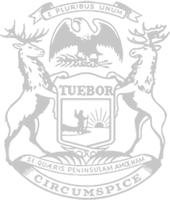 © 2009 - 2022 Michigan House Republicans. All Rights Reserved.
This site is protected by reCAPTCHA and the Google Privacy Policy and Terms of Service apply.