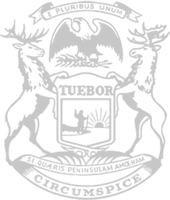 Rep. LaFave calls out DNR's hypocrisy regarding disabled hunters
State Rep. Beau LaFave, of Iron Mountain, today questioned the state's Department of Natural Resources about a public land strategy plan – saying past actions from the department muddy its supposed commitment to disability inclusion.
On the ninth page of the plan, the DNR states it "remains committed to providing accessible year-round recreation for people with disabilities."
LaFave specifically referenced his past legislation allowing hunters with disabilities a realistic option for hunting. The bill would have allowed the DNR to issue permits for a pneumatic air bow during bow season for disabled hunters. The bow uses compressed air to launch arrows and can be used with one hand if needed, helping those who are unable to hold, aim and shoot a bow and crossbow. The DNR has opposed the proposal each of the three times LaFave has introduced it – most recently House Bill 4080 in May when it was reported from the House Natural Resources and Outdoor Recreation Committee. The department's opposition led to Gov. Gretchen Whitmer vetoing the plan during the 2019-20 legislative term.
"Supporting and helping citizens with disabilities get out and enjoy the great outdoors in our state is a terrific talking point on a slide show presentation when the department is before the Legislature. But their past actions speak louder than their current platitudes," LaFave said. "The DNR has opposed legislation for half of a decade designed to help hunters with disabilities, and now they attempt to whitewash history and pander for praise."
LaFave, a lifelong hunter and fisherman who was born without a portion of one leg and partial use of one arm, offered the legislation in his first term in the Michigan House where it passed by a vote of 59-47. During LaFave's second term, the plan received bipartisan support as it moved through the House in a 70-37 vote and was also advanced by the Senate before being vetoed. House Bill 4080 also received bipartisan support in June when it was advanced by the House.
"I will continue to be a strong advocate for people with disabilities," LaFave said. "It is disgusting that the department told our committee they are doing everything they can to accommodate those with disabilities, but was opposed to something at every step of the process that would have assisted those with disabilities who are trying to hunt. But hypocrisy is something that I have come to expect from this department."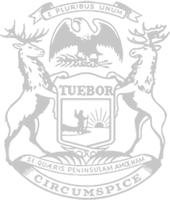 © 2009 - 2022 Michigan House Republicans. All Rights Reserved.
This site is protected by reCAPTCHA and the Google Privacy Policy and Terms of Service apply.