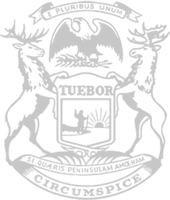 Rep. Iden plan allowing college athletes to be compensated clears first hurdle
Sweeping reforms overwhelmingly advanced in vote by House committee
A bipartisan plan allowing collegiate student-athletes in Michigan to receive fair outside compensation for their name, image and likeness moved forward today with approval from the House Oversight Committee.
The legislation from state Reps. Brandt Iden (R-Oshtemo Township) and Joe Tate (D-Detroit) stresses free market principles and civil liberties while addressing the inability for athletes to capitalize on their marketability due to the strict and unfair rules of the National Collegiate Athletic Association (NCAA). Rep. Iden's bill would allow student-athletes to receive compensation from a third party in exchange for using any forms of name, likeness or image – something any other student or private citizen is free to do at any time.
"This is an issue of fairness," Iden said when offering testimony before the committee.
Iden mentioned his time as a tennis player at Kalamazoo College, a Division III school at the NCAA athletic competition level. Iden explained he had opportunities to give tennis lessons to young players at recreational centers and camps, but was not allowed to advertise his status as a player on the Kalamazoo College team – a resume bullet that could have presented additional value when offering his services.
"I felt my experience was a qualifier to show I know about the sport and I wasn't able to broadcast that fact," Iden said. "You're going to be able to capitalize on your skill and be able to market yourself with this legislation, no matter what sport or division you play in."
The practice is now banned by the NCAA, despite players' name and likenesses being a driving force behind hundreds of millions of dollars in profits for numerous colleges and universities. There is growing attention to the issue at the federal level and the NCAA has committed to eventually allowing compensation for name, image and likeness. But the legislators' proposals move to put the framework directly into law so Michigan collegiate athletes can have their personal rights and economic freedoms protected.
"There's a promise that the feds are going to address this," Iden said. "We struggle to get a federal budget done. The thinking that this is suddenly going to be one of their top priorities with all they have going on is wishful, at best. States are already taking action and Michigan needs to be a leader on this issue."
Legislation sponsored by Tate – a football player at Michigan State University from 1999-2003 – also allows agents to enter into contracts with student-athletes, which is currently considered a crime in Michigan. If signed into law, the plans would be effective in December of 2021.
The proposals, House Bills 5217-18, now move to the House Ways and Means Committee for consideration.
PHOTO INFORMATION: State Rep. Brandt Iden (left) offers testimony on House Bills 5217-18 with state Rep. Joe Tate before the House Oversight Committee on Thursday, Jan. 23. The legislators' bipartisan plans would allow for outside compensation to collegiate athletes in Michigan for name, image and likeness.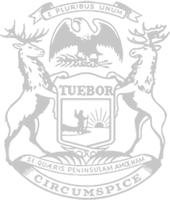 © 2009 - 2022 Michigan House Republicans. All Rights Reserved.
This site is protected by reCAPTCHA and the Google Privacy Policy and Terms of Service apply.