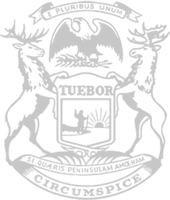 Rep. Iden leads state House approval of sports betting, online gaming protections for Michigan residents
Rep. Brandt Iden today led the Michigan House in approving important consumer protections and modernization of Michigan's gaming laws to incorporate sports betting and evolving online and mobile technology.
The bipartisan House vote is a significant step forward for the plan which would benefit Michigan's economy, create important revenue streams for K-12 schools and local governments, and protect consumers and families.
"Thousands of Michigan residents are already wagering on sports or playing casino-style games online – but they are either traveling to other states to play legally, or staying home to wager illegally on risky sites with no consumer protections or benefits to our state," said Iden, of Oshtemo Township in Kalamazoo County. "We are making great progress on this plan to move sports betting and gaming into a safer, regulated, and modern environment – but we are falling behind other states and we must move forward. The longer we delay, the longer we put our citizens at risk, and the longer we miss out on economic benefits and needed revenue for schools and public services."
The multi-bill package next advances to the Senate for consideration. Iden – chair of the House Ways and Means Committee — is the bipartisan package's lead sponsor. The full package also deals with casino-style gaming, fantasy sports, charitable gaming, and horse racing as well as sports betting.
The measures would provide a competitive tax rate and regulatory framework for sports betting, so Michigan could join many other states in recognizing a 2018 U.S. Supreme Court decision that allows legalization. Iden's legislation also would allow for online gaming through regulated casino-run platforms.
More than a dozen states – including Indiana and Pennsylvania – are already offering sports betting, drawing customers and business away from Michigan. Many other states, including Illinois, have approved sports betting and will begin offering it soon. Ohio is among the several additional states with legislation in the works to do so.
"If we want Michigan to remain relevant and competitive, it's imperative that we move forward," Iden said. "Thousands of Michigan residents are already driving to Indiana to place legal sports wagers. Michigan businesses are missing out on customers, and our schools, students and teachers are missing out on tax revenue. We will lose even more to Ohio, Illinois and other states unless we act soon."
Indiana attracted $34.5 million in wagers in its first month of offering sports wagering at its casinos – and the program is just getting started. Michigan has potential to dwarf Indiana's proceeds.
Several other states — including Delaware, Nevada, New Jersey and Pennsylvania — already have legalized casino-style "igaming" and many other states are rushing to join them.
Internet gaming and sports betting would be allowed only for those 21 and older through casinos already operating in Michigan, including Detroit's three casinos and tribal casinos across the state.
The plan allows the Michigan Gaming Control Board to regulate internet gaming with built-in safety features and strict state oversight – including age verification systems and protections against fraud. In-play sports betting would be based on official information provided by sports leagues such as the National Football League, National Basketball Association, and others.
The legislation calls for a portion of gross "igaming" and sports betting revenue – translating into millions of dollars – to improve essential public services without asking Michigan taxpayers to pay more at the gas pump or grocery store. The majority of that revenue would go to Michigan's public schools. A portion of revenue would be dedicated to the Compulsive Gambling Prevention Fund to help those in need access treatment and prevention programs.
The legislation also would prohibit casinos from offering online games that directly compete with games sponsored by the Michigan Lottery.
Iden said concerns raised about online gaming's impact on lottery revenue aren't supported by evidence from other states. New Jersey legalized internet gaming in 2013, yet the state continued to set annual records for lottery sales each year, topping $3.2 billion in the 2016 fiscal year. Distributions of lottery revenue to support education and other services also continued to reach record highs.
Iden said the legislation would ensure school funding is not compromised in the highly unlikely event lottery sales do decline.
"Michigan is one of the most complex states in the nation when it comes to gaming – with commercial casinos, tribal casinos and a robust lottery," Iden said. "We have been working on these reforms for more than two years and we are getting closer. We are demonstrating Michigan can be a leader when it comes to crafting complex yet necessary legislation to protect its residents and foster economic growth.
"I am hopeful the governor will be on board with this legislation so Michigan does not miss this great opportunity."
###
The legislation: House Bills 4916-4918; 4308-4312; 4323; 4173.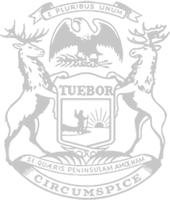 © 2009 - 2022 Michigan House Republicans. All Rights Reserved.
This site is protected by reCAPTCHA and the Google Privacy Policy and Terms of Service apply.