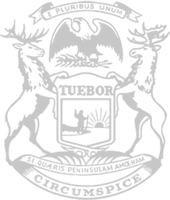 Rep. Hornberger honors life of Lily Leas with legislation aimed at preventing similar tragedies
State Rep. Pamela Hornberger has introduced a bill honoring the life of the late Liliana 'Lily' Leas and strengthening laws related to driving while under the influence of marijuana.
Lily was killed when she was just 3 years old after being struck by a car driven by a driver under the influence of THC.
Hornberger's bill would amend the Michigan Vehicle Code making it a crime for a driver to operate a motor vehicle with five or more nanograms of THC per milliliter of blood.
"We have to ensure there are appropriate punishments in place when drivers make the misguided decision to put the lives of others in danger by driving under the influence of THC," said Hornberger, of Chesterfield Township. "This legislation unfortunately won't undo what happened to Lily Leas, but I'm hopeful it will prevent future tragedies."
Hornberger also said she worked closely with Macomb County Prosecuting Attorney Peter J. Lucido on the legislation.
"Lily's Law is a timely, crucial piece of legislation. Named after Lily, a young child who passed away much too early, the legislation honors Lily's short life, while at the same time filling a hole in Michigan law relating to marijuana driving cases," said Lucido. "Modifying the existing Motor Vehicle Code to incorporate a marijuana threshold will make our roads safer and provide an invaluable tool for law enforcement in investigating and prosecuting marijuana driving cases.
"This Office wholeheartedly supports this legislation and efforts to make Macomb County safer and protect victims of crime."
The bill, House Bill 4727 was referred to the House Rules and Competitiveness Committee.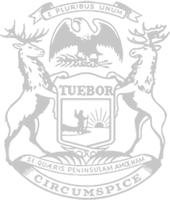 © 2009 - 2021 Michigan House Republicans. All Rights Reserved.
This site is protected by reCAPTCHA and the Google Privacy Policy and Terms of Service apply.