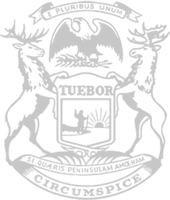 Rep. Hauck helps advance plan delivering property tax relief to those facing financial hardship
Bill creates deferral for those impacted by COVID-19 shutdown, dam flooding
State Rep. Roger Hauck, of Union Township, on Wednesday voted to advance a proposal granting more flexibility for 2020 summer property taxes.
Senate Bill 943 provides local governments with an option to grant temporary deferrals – penalty and interest-free – to local property owners. The legislation is similar to a plan that was recently vetoed by Governor Whitmer – after it received unanimous bipartisan support in the House and overwhelming bipartisan support in the Senate. 
"I was surprised the governor opted not to grant this needed relief considering the broad, bipartisan support it enjoyed when it went through the House and Senate before," Hauck said. "People are struggling to pay bills and put food on the table for their families as they deal with a pandemic and – for some areas of the state – historical flooding. They have experienced disruptions through no fault of their own. My vote on this plan is a continued commitment to giving people some peace of mind where we can."
In addition to essential and non-essential business directives that forced over 2 million people in Michigan into unemployment, breaches in the Edenville and Sanford Dams along the Tittabawassee River on May 19 due to heavy rain forced the evacuations of more than 10,000 Midland County residents. The Federal Emergency Management Agency labeled the flooding as a 500-year event which, according to the state, caused an estimated $175 million in damage and damaged or destroyed more than 2,500 homes, businesses and nonprofits in Midland County alone.
Michigan is under a state of emergency due to COVID-19. Whitmer also declared a state of emergency for Arenac, Gladwin, Iosco and Saginaw counties due to the flooding, in addition to the city and county of Midland.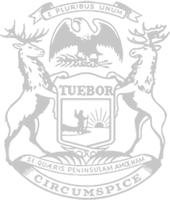 © 2009 - 2022 Michigan House Republicans. All Rights Reserved.
This site is protected by reCAPTCHA and the Google Privacy Policy and Terms of Service apply.