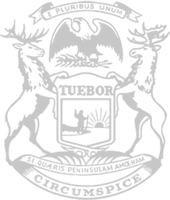 Rep. Griffin named Legislator of the Year by Michigan Works! Association
RELEASE
|
September 15, 2021
Rep. Beth Griffin of Mattawan this week was honored as the Legislator of the Year by the Michigan Works! Association.
Griffin is chair of the Michigan House Workforce, Trades and Talent Committee. She was honored by the Works! Association for her support of skilled trades, and career and technical training programs such as the Going PRO Talent Fund and Jobs for Michigan's Graduates. Griffin also spearheads a legislative package called the 21st Century Skills Plan, which would provide students with more flexibility to prepare for careers.
"I am honored to receive this award from an organization that helps provide the glue holding Michigan communities together," Griffin said. "Our work to better connect students and adults with new career opportunities is more important than ever. Michigan was facing a labor shortage in many sectors of the economy long before the COVID-19 pandemic, and now this shortage is even worse. By listening to employees who are going through changes and employers that are facing unique challenges, we can work together to connect and grow."
Griffin, a former middle school teacher now in her third term in the Michigan House, has made education and workforce training a staple of her career.
The Michigan Works! Association provides support and services to the state's workforce development system.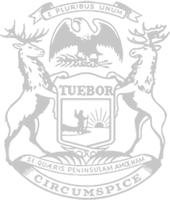 © 2009 - 2022 Michigan House Republicans. All Rights Reserved.
This site is protected by reCAPTCHA and the Google Privacy Policy and Terms of Service apply.