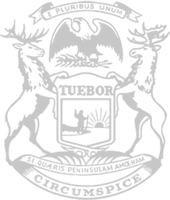 Rep. Griffin: Michigan must stick with plan to end bonus federal unemployment program on Sept. 4
Rep. Beth Griffin of Mattawan today reiterated that a federal government bonus unemployment payment program must end as scheduled Sept. 4.
"This is a program that, while important in the early months of the pandemic, became outdated and should have ended long ago," said Griffin, chair of the Michigan House Workforce, Trades and Talent Committee. "We say we want Michigan to return to normal, but having a program like this in place for so long has delayed our economic recovery from the COVID-19 pandemic. Businesses throughout Michigan have struggled to find employees in part because of these bonus payments, and customers have been impacted through reduced hours at stores, restaurants and other workplaces."
Griffin had fought to end the program earlier this summer, coinciding with the lifting of remaining COVID restrictions in Michigan in late June. Roughly half the states ended their participation in the federal program early, but Michigan has not.
While the Biden administration has said it won't seek to reinstate the enhanced benefits past the early September expiration date, it has urged states that want to continue the program to do so using COVID relief funds. The Michigan Unemployment Insurance Agency this week confirmed the program will expire Sept. 4, and Griffin said the agency should stick to that decision.
"Businesses across the state can't keep their doors open while their potential employees stay home collecting unemployment," Griffin stated. "It is time to get back to work."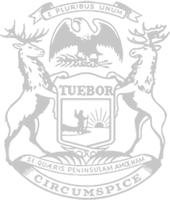 © 2009 - 2022 Michigan House Republicans. All Rights Reserved.
This site is protected by reCAPTCHA and the Google Privacy Policy and Terms of Service apply.