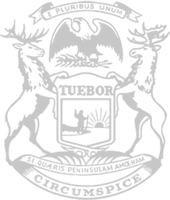 Rep. Griffin: Governor hurts rural Michigan families with veto of broadband access measure
Rep. Beth Griffin today said Gov. Gretchen Whitmer hurt rural Michigan families by vetoing legislation aimed at increasing access to broadband-based internet in underserved areas.
Whitmer rejected House Bill 4210, sponsored by Griffin. The measure was recently approved by the Legislature.
"The governor stresses the importance of increasing access to broadband, but when it came time to actually do something about it, she failed to help people in our rural communities," said Griffin, of Mattawan. "People need high-speed internet in all areas of the state – not just big cities and booming suburbs – and the COVID pandemic has dramatically accelerated this need. With this veto, the governor is hurting people in underserved areas of the state – patients who can't get to a doctor and need telehealth options, kids who are relying more and more on online learning, and workers forced to do their jobs from home. These Michigan families face a connectivity crisis, and the governor refused to help them at a time they needed it most. I will continue to fight for our students, businesses, and families who were left behind as a result of this veto."
Broadband service is generally defined as high-speed, always available internet access. It is costly to install – which is a problem in rural areas, which often have so few customers that companies do not see a return on investment.
Griffin's measure would lower costs for companies like Bloomingdale Communications by exempting them from personal property taxes on broadband equipment under certain conditions – and only in areas with slow internet speeds.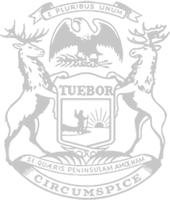 © 2009 - 2022 Michigan House Republicans. All Rights Reserved.
This site is protected by reCAPTCHA and the Google Privacy Policy and Terms of Service apply.