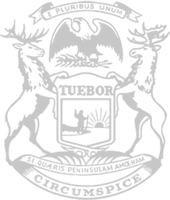 Rep. Filler: Time to start getting life back to normal for Michigan kids
Legislator urges reopening of children's play areas, water parks
State Rep. Graham Filler today expressed his continued concern that the mental and physical health of Michigan's children are suffering as a result of the state's heavy-handed COVID-19 restrictions.
Filler, of DeWitt, is calling for the safe reopening of indoor children's gyms and play areas, water parks and other recreational opportunities that remain closed due to restrictions put in place by Gov. Gretchen Whitmer's administration.
"Too many of our young people continue to struggle because of the isolation and loss of socialization caused by the pandemic," Filler said. "Kids need to socialize and burn energy – and many families rely on places like water parks or mall play places for that outlet. The longer these restrictions drag on, the more they hurt the physical and mental well-being of our kids."
Filler is also calling for an end to the state health department's directive requiring children as young as 2 years old to wear face masks while in child-care facilities or at camps across Michigan.
"Many parents who are very worried about the implications all-day-long masks could have on their kids' social linguistic development," Filler said. "That's a concern I've heard often when I talk to families in our community – not to mention the sheer difficulty of keeping a mask on a 2-year-old."
Statistically, young children account for a very small percentage of the state's COVID-19 cases. Data from the state shows that children ages 9 and younger make up 11.5 percent of Michigan's population, but they've only accounted for 3.7 percent of the state's COVID cases and are much less likely to experience the serious complications that result in hospitalization.
Children are, however, at great risk of being impacted by a lack of exercise and a loss of connection with the external world due to the restrictions, Filler said.
"The mental and physical health of our kids is going to continue to suffer if government orders keep them isolated at home," Filler said. "It's long past time we let them play. Whether that be in sports, during recess, on an indoor play-scape, or at the water park – just let them play."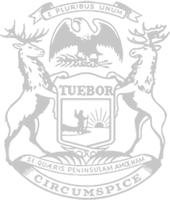 © 2009 - 2021 Michigan House Republicans. All Rights Reserved.
This site is protected by reCAPTCHA and the Google Privacy Policy and Terms of Service apply.