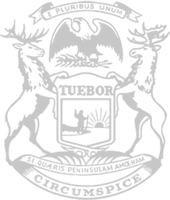 Rep. Crawford, House fight against governor's dangerous COVID-19 nursing home policy
State Rep. Kathy Crawford, of Novi, today stood up on behalf of the many vulnerable people in Michigan nursing homes whose lives have been put in danger because of a reckless COVID-19 policy put in place by the governor.

Crawford, who chairs the House Families, Children and Seniors Committee, helped sponsor a resolution approved by the Michigan House calling to end Gov. Whitmer's policy of placing COVID-19 patients into long-term care facilities. In May, Crawford urged the governor to rescind the nursing home order. Other states that had implemented the same strategy, such as New York, have since reversed course.

"COVID-19 patients do not belong in nursing homes – period," Crawford said. "The governor's dangerous COVID-19 nursing home policy ignores the blatant signs and warnings of health experts and defies common sense. Tragically, it is our grandparents, parents, spouses and siblings paying the price. I know we are better than this, and frankly, we have to be better than this."

Senior citizens, especially those in nursing homes, are particularly vulnerable to the COVID-19 virus. Recent reports indicate one-third of Michigan's COVID-19 deaths – more than 1,900 people – have been nursing home residents.

Under the governor's policy, nursing homes without dedicated spaces to isolate and tend to COVID-19 patients are required to send them to regional hubs – a separate nursing home which has been approved by the Michigan Department of Health and Human Services. Crawford held a June 5 press conference demanding the governor to end the policy, however Whitmer recently doubled-down by issuing a June 15 executive order requiring the hubs to accept patients – even though alternate care facilities, such as the Suburban Collection Showplace field hospital in Novi, are available.

Crawford has actively called for the administration to release more information related to this policy, which the governor has acknowledged is flawed. The representative also sent a letter to the governor asking her to release the data she is using to make her decisions on nursing homes throughout the public health crisis. Crawford said the governor's response was insufficient and that many Michigan families are left with no answers and are worried sick for their loved ones in nursing facilities.

"Long-term care facilities were never at the top of the governor's priority list to receive PPE and other life-saving medical equipment, yet the governor remains committed to putting COVID-19 patients in these facilities," Crawford said. "Data around long-term care facilities continues to be limited, and the data that is shared with the Legislature is incomplete. The people of Michigan deserve answers to why this policy ever existed in the first place, and why the governor continues to double-down on it despite its flaws. As chair of the House, Families, Children and Seniors Committee, I won't stop fighting against this policy until the governor puts an end to it."
###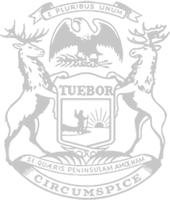 © 2009 - 2022 Michigan House Republicans. All Rights Reserved.
This site is protected by reCAPTCHA and the Google Privacy Policy and Terms of Service apply.