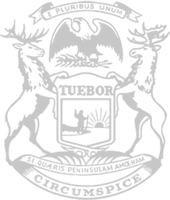 Rep. Crawford highlights federal aid helping Michigan's aging residents during COVID-19
State receives $25 million from CARES Act
Michigan has recently been awarded federal aid to help bolster state efforts in supporting residents aged 60 and over throughout the COVID-19 outbreak, state Rep. Kathy Crawford, of Novi, announced today.

The Michigan Department of Health and Human Services last week received nearly $25.3 million in grant funding from the federal Coronavirus Aid, Relief, and Economic Security (CARES) Act, an initiative which provides supplemental funding for programs authorized by the Older Americans Act of 1965.

Crawford, who chairs the House Families, Children and Seniors Committee and has over 30 years of professional experience in the field of aging under her belt, said the much-needed funding will be divvied up to support a wide range of essential services supporting older Michiganders.

"While the COVID-19 outbreak has impacted all of our lives in some fashion, the public health crisis we find ourselves in today has particularly disrupted the operations of senior centers and long-term care facilities across the state – altering the care of Michigan's elder adults," Crawford said. "Given the vulnerability status of residents at these facilities, many necessary safety measures and guidelines were adopted to prevent the spread of COVID-19. Because of these actions, certain essential services provided by these programs have been impacted."

Programs that fall under the Older Americans Act are all designed to promote the health of older adults and their ability to continue living independently. These programs are typically provided by a network of community-based organizations – such as Area Agencies on Aging, local community and senior centers, nonprofit service providers and others – and include bathing and dressing, rides to doctors' appointments, education on managing chronic illnesses, support for family caregivers and more.
Key CARES Act funding for Michigan includes:
• $633,406 to provide consumer advocacy services for residents of long-term facilities.
• $15,201,736 for home-delivered meals for older adults, including "drive-through" or "grab-and-go" meals for older adults who typically would participate in meal programs at community centers.
• $6,334,057 for home and community-based services, helping older adults shelter in place to minimize exposure to COVID-19.
• $3,099,016 to assist family and informal caregivers provide support to loved ones at home, be it counseling, respite care, training and connecting people to information.
"The ongoing challenges of COVID-19 have forced these centers and programs to adapt or even temporary close, increasing the need for these services," Crawford said. "I'm pleased to see the recognition our aging network is receiving from the federal level. This funding is critical when it comes to serving our communities' older residents during this unprecedented public health crisis."
For more information about these programs and the CARES Act funding, Crawford encourages residents to contact their local area agency on aging. A list of area agencies on aging is available at www.Michigan.gov/AASA.
###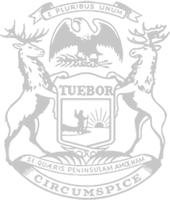 © 2009 - 2022 Michigan House Republicans. All Rights Reserved.
This site is protected by reCAPTCHA and the Google Privacy Policy and Terms of Service apply.