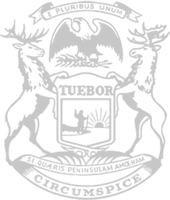 Rep. Calley: State budget focuses on financial stability, priorities shared by Michigan families
RELEASE
|
September 22, 2021
State Rep. Julie Calley and the Michigan House today approved a new state budget plan that will help Michigan families, workers and job providers continue to recover from the pandemic while taking steps to put the state on stronger financial footing for the future. 
Calley, of Portland, emphasized the need to offer stability for families, workers and job providers as the state gets back to normal.  
"Families in our community have been put through so much stress and uncertainty over the past year and a half," Calley said. "This budget should help provide them with some hope and sureness. It continues to fund all of the essential services families rely on, while making significant one-time investments in critical areas to help get us back on track after the pandemic." 
Michigan's rainy-day fund dipped below $1 billion during the last year. The spending plan for the new state budget year that begins on Oct. 1 includes a largest-ever $500 million deposit to replenish it. 
Other highlights of the budget include: 
Supporting families: Lack of affordable childcare was one of the state's biggest workplace issues before the COVID-19 pandemic. It's an even bigger issue now as parents head back to the workplace after shutdowns. Efforts to make childcare more affordable and accessible are supported with $1.4 billion in federal COVID relief funds. This will provide grants, increase the income eligibility threshold, and temporarily boost provider reimbursement rates. 
Supporting workers and job providers: The Unemployment Insurance Agency trust fund took a major hit during the pandemic, so the new budget invests $150 million to offset losses to fraudulent claims allowed by the department. This investment helps keep the UIA system stable and ensures job providers aren't asked to pay more into the system. 
Supporting communities and local infrastructure: The Department of Transportation budget, mostly road funding, tops $5.2 billion. The plan shifts MDOT's $195 million share of federal COVID relief transportation funds to local governments to repair local bridges – a far more effective and responsible method than the governor's recent decisions to add to road-related debt. Local communities will receive a 2-percent increase in revenue sharing to help provide essential services to residents.  
Creating stronger, safer communities: Public safety is enhanced with more money to recruit and train police officers, increase secondary road patrols, properly reimburse ambulance services, and hire more corrections officers. First responders, including corrections officers, will receive additional support for mental wellness programs. A one-time investment of $16 million will provide a boost to the State 911 fund to continue implementing the Next Generation 911 system in local communities. 
The budget plan received overwhelming bipartisan support. It will now soon advance to the governor for her expected signature.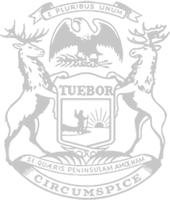 © 2009 - 2022 Michigan House Republicans. All Rights Reserved.
This site is protected by reCAPTCHA and the Google Privacy Policy and Terms of Service apply.