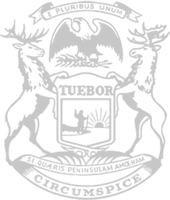 Rep. Brann: Michigan must continue to guard against COVID, but some of the state's measures are excessive
Rep. Tommy Brann of Wyoming today said some of Michigan's COVID-related restrictions continue to go too far – needlessly making daily life harder for families, kids and businesses.
"COVID is serious. We've got to keep fighting it, and that includes taking personal responsibility to do the right thing for our families and communities," Brann said. "But that doesn't mean we need a bunch of government restrictions and mandates."
Brann said he is opposed to a recent six-month extension of MIOSHA's COVID workplace rules, which include provisions allowing unannounced workplace inspections and emphasizes doing office work from home. He also has concerns about orders extending the state's mask rules to 2-year-olds.
Brann also said he supports legislation that would prevent the state from requiring vaccine passports to travel, or requiring a person to be vaccinated to receive state services.
Brann, a restaurant owner, says businesses like his already are committed to keeping customers safe.
"Small businesses and business in general are doing the best we can," Brann said. "We care about our customers and employees. There should be some understanding that when MIOSHA comes in – instead of looking to 'get' us, they should work with us.  We should be working together to protect people and help them live their lives, not shut down businesses and hurt people's livelihoods."
Brann said a recent order that expands mask requirements to children as young as 2 is excessive.
"I don't disagree with wearing masks at all because I trust measures that are proven to prevent or slow the spread of the virus and allow our schools and businesses to remain open," Brann said. "But asking kids that little to do it is too much. I see adults all over the place not wearing their masks correctly – how can we expect 2-year-olds to do it? Adults should be adults, but we should let kids be kids."
Brann said he will support legislation to prohibit government from requiring people to show documentation that they've been vaccinated against COVID – either to travel or receive services.
"I myself personally believe in the vaccines. But I know some people don't want to be vaccinated, and that's a personal choice," Brann said. "I feel people should have the freedom to travel without having to show documentation. What if you have had the vaccine and just don't have the card with you? Life's too tough already without having to worry about things like that that."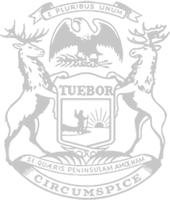 © 2009 - 2022 Michigan House Republicans. All Rights Reserved.
This site is protected by reCAPTCHA and the Google Privacy Policy and Terms of Service apply.