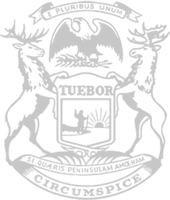 Rep. Brann marks 'Police Week' by voting for $80 million plan to support law enforcement, strengthen community relationships
Rep. Tommy Brann today voted for a budget plan to support law enforcement officers and expand community policing in Michigan.
The plan approved by the Michigan House during National Police Week includes resources to help recruit officers and make it more affordable to pursue a law enforcement career through tuition assistance and signing bonuses. It also includes mental health support and resources for secondary road patrols, expanded use of body cameras, de-escalation training, and expanded community policing.
The $80 million plan was added to a broader House budget plan that advances to the Senate for further consideration.
"We should have 'Police Week' every week of the year," said Brann, of Wyoming. "I will always support the men and women in blue.
"As a restaurant owner, I'm always trying to strengthen relationships with customers and the community – it's a good idea for law enforcement to do that too. I know many departments are taking steps now to accomplish that. You always want to work to improve things. But it's also very important to provide the resources for better training, and for the right equipment to protect themselves and the people they serve."
The 'Stronger Support for Safer Communities' funding is included in House Bill 4420.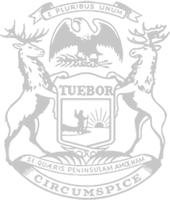 © 2009 - 2022 Michigan House Republicans. All Rights Reserved.
This site is protected by reCAPTCHA and the Google Privacy Policy and Terms of Service apply.