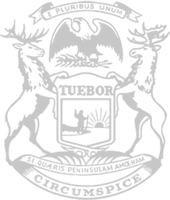 Rep. Brann: Continued ban on indoor dining unfair to Michigan restaurant workers, families
Rep. Tommy Brann today said the governor's decision to extend a ban on dine-in service until Feb. 1 is unfair to struggling restaurant workers trying to support their families.
"We've got dishwashers in some cases trying to fight off homelessness, servers who need grocery money to feed their families, cooks struggling to pay their rent," said Brann, of Wyoming, who is a restaurant owner. "My heart goes out to them and we are doing all we can – but the governor is making it very, very hard for these folks to make it. It isn't fair and it isn't right."
The governor first announced a temporary "three-week pause" on dine-in service that began Nov. 18. She has now extended it three times.
Michigan has about 16,500 eating and drinking establishments employing more than 447,000 people. Michigan restaurants statewide have already lost more dining days than those in any other state since the pandemic began. By percentage, Michigan's job loss in the hospitality industry has far exceeded the national average. Thousands statewide are unemployed or facing severely limited incomes because of Michigan's limitations, which are among the strictest in the nation.
"Like a household wants predictability in their lives, we, as small businesses, need it," Brann said. "Only a small businessperson can understand that. People cannot say they love small businesses and then watch them fail. While the support and encouragement for takeout orders are welcomed and much appreciated, it is not enough. Takeout orders are unsustainable and not a viable way for many restaurants to survive.
"The sad thing is – there's no reason for this hardship," Brann said. "Most other states already recognize that. Restaurants already know what to do to operate safely – they mask up, they've rearranged seating, they follow health department directives. Restaurant workers and customers are on the same team working to keep things safe. I wish our governor would give them some credit and let them open like she's allowed other businesses to open."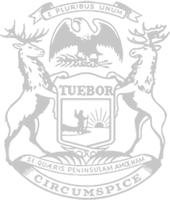 © 2009 - 2022 Michigan House Republicans. All Rights Reserved.
This site is protected by reCAPTCHA and the Google Privacy Policy and Terms of Service apply.