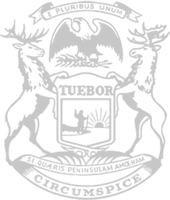 Rep. Bellino urges governor to work together with the Legislature to expunge first-offense DUI charges
RELEASE
|
February 15, 2021
State Rep. Joseph Bellino, of Monroe, has sent a letter to Gov. Gretchen Whitmer urging her to support bipartisan legislation to expunge first-time Driving While Intoxicated offenses. A hearing on the legislation will be held in the House Judiciary Committee on Tuesday.
Rep. Bellino's plan would allow for the expungement of first-time DUI (driving under the influence) offenders. This legislation was previously approved by the Legislature and sent to the governor's desk where it was pocket vetoed. Bellino's plan was the only portion of last year's legislative criminal justice reform package that did not receive Governor Whitmer's signature. This new legislative package, which is comprised of House Bills 4219 and 4220, is a bipartisan effort, with Rep. Bellino and Democratic Rep. Tenisha Yancey serving as sponsors.
"As a former drug and alcohol addict, I firmly believe that a single misstep does not define someone's life," said Rep. Bellino. "The expungement package we passed last term showed Michiganders that our stance on criminal justice is one of reform, not punishment. But our efforts mean little if we don't take action to fully support that position. The passage of these bills will allow those who have made a one-time mistake to learn from it and find gainful employment and opportunities without struggle. I urge Governor Whitmer to reconsider her stance on this matter and take these next steps with us by supporting and signing House Bills 4219 and 4220 into law."
 Rep. Bellino's legislation does not apply to repeat offenders. These bills support expungement for individuals who commit the offense of driving under the influence only once.
 DUI charges are some of the most common in the nation, with some of the lowest recidivism rates. Those individuals who have committed a DUI offense should be allowed the opportunity to turn their lives around, not be punished for one mistake. 
HBs 4219-20 will be heard in the Judiciary Committee on Tuesday for further consideration.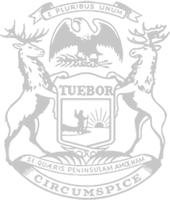 © 2009 - 2021 Michigan House Republicans. All Rights Reserved.
This site is protected by reCAPTCHA and the Google Privacy Policy and Terms of Service apply.