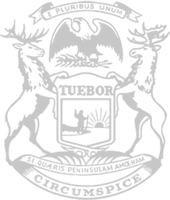 Rep. Bellino urges governor to reconsider misguided stance to shut down Line 5 pipeline
Rep. Joseph Bellino, of Monroe, today sent a letter to Gov. Gretchen Whitmer encouraging her to change course and keep Line 5 open in light of the propane distribution emergency that occurred last month.
In February, after Michigan residents had faced multiple days of extremely cold temperatures, the governor was forced to declare a state of emergency in order to ensure propane energy could be effectively transported by trucks. The need for the order highlighted the shortcomings of relying on trucks to transport propane. Last November, Gov. Whitmer announced a move to shut down Line 5 by May of this year, but offered no alternative method for the delivery of propane. Truck traffic would be the main source of propane distribution if Line 5 is shut down.
"The situation that led to the governor's executive order indicates the importance of propane as a heat source across the state," said Rep. Bellino. "Now that the governor agrees propane is vital, the safety issues associated with certain methods of transportation need to be addressed. Without Line 5, we will have a tremendous uptick in semi-truck transportation of propane. This method is less timely and reliable, and much more dangerous. Moving the same amount of propane across the typically congested Mackinac Bridge poses risks to other motorists and creates a potential for delayed delivery. Building an underground utility tunnel will allow us to transport propane effectively and safely to the Lower Peninsula."
Propane is the main heat source for many people in Michigan, and as an advocate for the Line 5 pipeline, Rep. Bellino wrote to Gov. Whitmer asking her to reevaluate her own position in light of her recent executive order and EGLE's approval of the Enbridge permits.
A copy of Rep. Bellino's letter to Governor Whitmer is attached.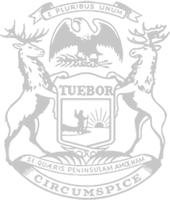 © 2009 - 2021 Michigan House Republicans. All Rights Reserved.
This site is protected by reCAPTCHA and the Google Privacy Policy and Terms of Service apply.