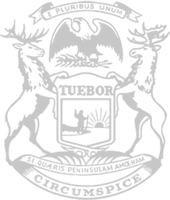 Rep. Bellino applauds passage of package to expunge certain DUI convictions from record
Rep. Joe Bellino of Monroe today led the Michigan House's approval of legislation giving a fresh start to individuals who commit an isolated, single offense of driving under the influence.
House Bills 4219-20 were approved with bipartisan support. Bellino, a Republican, is a sponsor of the legislation along with Democrat Rep. Tenisha Yancey.
"This is an issue I have been championing for a long time, and I am glad to see my colleagues on the other side of the aisle agree once again that this is important legislation," said Rep. Bellino. "Speaking as an addict in continued recovery – for more than 30 years – I understand the importance of second chances. First-offense DUI charges have very low rates of recidivism, and I truly believe reform is the answer to crimes like these, not punishment."
This legislation supports expungement for individuals who commit the offense of driving under the influence only once and does not apply to repeat offenders. Bellino's bill package is just one step in a series of many to make our criminal justice system smarter, fairer, and more efficient.
"Governor Whitmer vetoed this portion of a similar package approved by the Legislature last term," said Rep. Bellino. "Given the strong bipartisan support the expungement of first-time offenses has received yet again, it is my sincere hope that she will reconsider her stance on these bills and sign them into law."
This legislation was previously approved by the Legislature and sent to Governor Whitmer's desk where it was pocket vetoed. Bellino's plan was the only portion of last year's criminal justice reform package that did not receive the governor's signature.
Rep. Bellino recently sent a letter to Governor Whitmer urging her to support this legislation, noting that people who make a one-time mistake often have difficulty finding gainful employment and setting their life back on track with this offense on their record.
HBs 4219-20 will now go to the Senate for further consideration.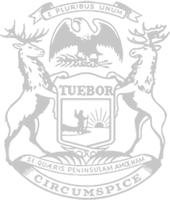 © 2009 - 2021 Michigan House Republicans. All Rights Reserved.
This site is protected by reCAPTCHA and the Google Privacy Policy and Terms of Service apply.