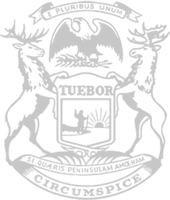 New state grant provides support to survivors of human trafficking
Federal agents recently brought down Quiyemabi Summerlin, a major sex offender and sex trafficker in Detroit who forced dozens of women to engage in commercial sex acts. The stories of these victims are heartbreaking. The sad reality is that across our state, from small towns to big cities, there are countless victims suffering through the coercion and abuse within this heinous industry.
I commend the FBI for rescuing all the women who were being coerced and abused by this egregious offender. Their hard work and dedication that went into the arrest of this bad actor is invaluable to our state. Unfortunately, the work has only just begun when it comes to caring for the survivors' mental health and helping them return to normalcy in the wake of the trauma they've experienced.
Events like these are why I prioritized funding for human trafficking survivors in the state's Health and Human Services budget for the fiscal year that began on Oct. 1. This $500,000 appropriation will help establish and implement the Human Trafficking Victims Inclusive Services Grant Program. The program will utilize victim-centered and trauma-informed approaches to serve those who have escaped the perils of the human trafficking industry.
In addition to the development of services specifically designed to meet the needs of human trafficking victims, the program will fund and bolster the capacity of organizations that provide care and services to victims. These organizations must meet certain requirements to receive funding. They must be a nonprofit organization that has provided services for at least one year to human trafficking victims or demonstrate meaningful collaboration with a human trafficking organization in the same community, must adhere to the mission of the state Department of Health and Humans Service's Human Trafficking Health Advisory Board, and agree to develop and provide victim-centered and empowerment-based services that encourage self-determination.
This plan is the culmination of hours of meetings with our state DHHS, FBI agents, directors of current homes, and trafficking survivors. Working closely with these experts helps ensure the effectiveness of this grant program, fulfilling my mission as chair of the Health and Human Services Budget Subcommittee to better support the most vulnerable people in Michigan.
I continue to work toward additional funding for survivors by working with the Division of Victim Services within DHHS to leverage an additional $3 to 5 million of victim of crime act funds to bolster these grants over the next three years.
Human trafficking is among the most horrific crimes facing our state and our nation, and I continue to work to further combat what has become the fastest-growing criminal industry in America. We need further legislation to strengthen the tools prosecutors and judges use to support human trafficking survivors, allowing them to expunge any crime on their record that occurred while he or she was being trafficked. Survivors deserve a clean slate and a fresh start at a new life, but that won't happen unless we reform state law.
If you suspect that any child or adult is a victim or is at risk of becoming a victim of human trafficking, don't stay silent. Call the National Human Trafficking Resource Center at (888) 373-7888 or text HELP to BeFree (233733). One person can make a difference.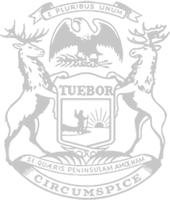 © 2009 - 2022 Michigan House Republicans. All Rights Reserved.
This site is protected by reCAPTCHA and the Google Privacy Policy and Terms of Service apply.