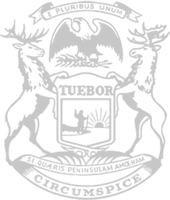 Michigan House finalizes the 2019-2020 state budget plan
RELEASE
|
September 25, 2019
The Michigan Legislature today finalized the state budget for Fiscal Year 2019-2020. Speaker of the House Lee Chatfield, of Levering, voted in favor of the plan.
"The people of Michigan deserve a state government that reflects their priorities and protects their household budgets," said Chatfield. "And our community deserves a budget that focuses on northern Michigan's needs and funds critical services that can help local families. The state budget we finalized today does all of that and more, and that is why it received strong, bipartisan support."
Highlights of the new budget plan include the following:
• Record funding for state and local road projects, with a special focus on bridge repairs.
• Record funding for K-12 school districts, giving them the most state support in history. The lower-funded districts in rural and northern Michigan will see additional increases on top of that record funding, helping to close the gap with the highest-funded districts downstate.
• 120 million additional dollars for clean drinking water programs and environmental cleanup efforts.
• Additional funding for local governments, including cities, townships, villages, and counties in northern Michigan, to fund local public safety and recreation programs.
• Hundreds of millions of dollars in savings found by eliminating old state programs that were not working, continued economic growth and identifying money from previous budgets left unused by state departments.
• The House-passed budget does not include the governor's proposed 45 cents-per-gallon gas tax hike. Chatfield and other legislators went through the existing budget line by line to find funding for all of the above increases without raising taxes one cent.
"This is what can happen when people are willing to work together across political divides and find common ground," said Chatfield. "I promised from Day One that we would not let the state House become like Washington, D.C. I am proud to say we delivered on that promise, worked with both our Republican and Democrat colleagues and took the time to build the best possible plan together. The state Legislature truly put people before politics and passed a strong budget that will help thousands of families in our community."
Today's votes finalize the state budget in the Legislature. The bills will now move to the governor for her signature and implementation.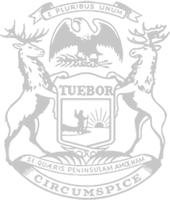 © 2009 - 2022 Michigan House Republicans. All Rights Reserved.
This site is protected by reCAPTCHA and the Google Privacy Policy and Terms of Service apply.