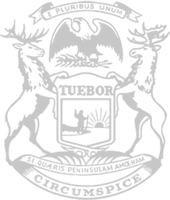 Legislators, state leaders work together to better protect victims, witnesses of crimes
RELEASE
|
September 15, 2021
Reps. Filler, Yancey, AG Nessel take action after Court of Appeals ruling
A bipartisan group of state and local leaders in Michigan's criminal justice system this week came together to back a plan to protect witnesses and victims of crimes in Michigan following a Court of Appeals ruling that could result in their personal information being disclosed during the legal process.
State Reps. Graham Filler (R-DeWitt) and Tenisha Yancey (D-Harper Woods), Attorney General Dana Nessel and Macomb County Prosecutor Peter Lucido said the state must take action to prevent witness intimidation and retribution following the ruling in "People of the State of Michigan v. Ricky Dale Jack."
The Michigan Court of Appeals issued the decision in March, saying a prosecutor must provide the addresses of victims and witnesses when turning over discovery.
"If victims and witnesses of crimes can't trust our criminal justice system to protect them, the entire system will fail," Filler said. "While the decision is being reviewed by the Michigan Supreme Court, we're taking action now to stand up for the vulnerable and make sure there never comes a day where their addresses are handed over to dangerous people."
Yancey testified before the House Judiciary Committee about constituents and close family members who were victims of witness and victim intimidation.
"This is a huge public safety issue," Yancey said. "We should be keeping our victims and witnesses of crimes protected throughout the criminal justice process and into the future."
Victims of crime are often reluctant to come forward and identify their assailants. Often, they fear reprisals from the perpetrator, and one way to reassure victims that they need not be afraid of retaliation is by shielding their contact and identifying information from disclosure. The same is true of witnesses who may be subject to reprisals and intimidation. 
"They've already been victimized. Why would be allow the system to re-victimize them by giving the accused access to their address?" Lucido said. "It doesn't make any sense."
House Bill 4798, sponsored by Filler, would update Michigan's laws to very clearly state that a prosecutor must keep the personal information of a victim confidential. The prosecutor would be required to redact the personal information of a victim in any document turned over to the defense or entered into the court file. House Bill 4974, sponsored by Yancy, provides the same protections to witnesses.
"These bills are necessary to help ensure victims and witnesses are protected. Prosecutors shield the identity of victims and witnesses to encourage their willingness to work with law enforcement, guard against them becoming a victim of identity theft, and to ensure their safety throughout the criminal prosecution process," said Nessel. "Absent the ability to ensure victim confidentiality, law enforcement's efforts to pursue and prosecute criminals could be hindered, victims and witnesses may face intimidation and threats, and justice will be delayed or denied entirely."
The bills are currently under consideration by the House Judiciary Committee, which Filler chairs and Yancey serves as a member.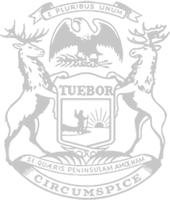 © 2009 - 2022 Michigan House Republicans. All Rights Reserved.
This site is protected by reCAPTCHA and the Google Privacy Policy and Terms of Service apply.