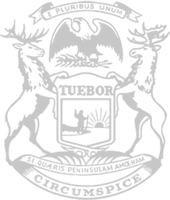 Rep. Kahle wears purple on the House floor Thursday in support of Alzheimer's awareness.
Kahle helps raise awareness for Alzheimer's in Michigan
State Rep. Bronna Kahle, chair of the House Health Policy Committee, has helped spearhead a House resolution declaring June as Alzheimer's Awareness Month in the state of Michigan.
Alzheimer's, the sixth-leading cause of death in the U.S., is a neurodegenerative brain disorder tragically robbing individuals of their memories, leading to mental and physical impairments. There are no known treatments to prevent, cure, or even delay the onset or slow the progression of the disease.
There are an estimated 190,000 people aged 65 and over currently living with Alzheimer's in Michigan.
"Alzheimer's is a heartbreaking hurdle for families across Michigan and across our communities here in Lenawee County," said Kahle, of Adrian, who previously served on the Lenawee Walk to End Alzheimer's Committee. "This resolution not only raises awareness; it's a symbol of support for those living with Alzheimer's and their family members and caretakers who help them each day."
In Michigan, 517,000 family members and friends cared for people with Alzheimer's and other dementias, providing 589 million hours of unpaid care.
This is Kahle's third year sponsoring an Alzheimer's awareness resolution. She joined other representatives in wearing purple for Alzheimer's Awareness today.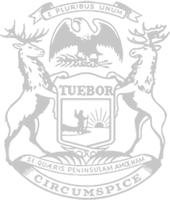 © 2009 - 2021 Michigan House Republicans. All Rights Reserved.
This site is protected by reCAPTCHA and the Google Privacy Policy and Terms of Service apply.