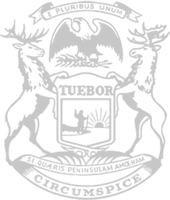 Education Committee Chair Hornberger advances plan to allow community colleges to offer nursing degrees
Macomb and St. Clair County community colleges support plan
State Rep. Pamela Hornberger today voted to approve a bipartisan plan that would allow Michigan community colleges to offer bachelor's degrees in nursing.
Hornberger, who chairs the House Committee on Education, said the legislation will help address the significant nurse shortage being endured by Michigan health care facilities.
"Over the past two years, we've learned a valuable lesson in the importance of trained nurses who can provide quality care to Michigan patients," said Hornberger, of Chesterfield Township. "Removing barriers to education for aspiring nurses is a common-sense solution to getting our hospitals and health care facilities fully staffed with accredited nurses.
"Under this plan, community colleges, such as Macomb Community College (MCC) and St. Clair County Community College, would be allowed to offer four-year nursing programs and grant Bachelor of Science in Nursing degrees, extending the community college opportunities that these schools already provide to aspiring nurses."
Michigan law already allows community colleges to award baccalaureate degrees in cement technology, maritime technology, energy production technology and culinary arts.
MCC President James Sawyer spoke in support of the plan during a November 30 Education Committee hearing.
"Our residents rely on us for affordable, local access to high quality education that leads to workplace opportunity," Sawyer said. "But we currently do not have any on-ground nursing programs, and we find that our nursing students are at a disadvantage as they do not have the ability to earn a bachelor's degree close to home, and the online option does not work for all students, so we see the advantage of this plan."
SCCCC also submitted written testimony in support of the bills.
The plan would protect enrolled students and existing programs by prohibiting a community college from eliminating an associate degree when adding a BSN option, unless the college can demonstrate a lack of demand for the two-year program.
House Bills 5556 and 5557 were approved by the education committee and now move to the House floor for further consideration.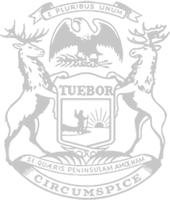 © 2009 - 2022 Michigan House Republicans. All Rights Reserved.
This site is protected by reCAPTCHA and the Google Privacy Policy and Terms of Service apply.