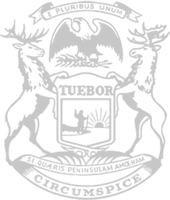 Common ground found on restrictions to regional transit authority
RELEASE
|
February 26, 2020
Speaker of the House Lee Chatfield today announced a new plan to restrict the existing regional transit authority (RTA) and allow southeast Michigan voters to choose for themselves whether to participate in the system.
The new bill is House Bill 5550, introduced by state Rep. Diana Farrington, of Utica. The bill places several key safeguards into the existing RTA, including ensuring communities that want to implement coordinated mass transit may do so, while other communities may now choose to stay out of the system if they would prefer not to pay for these services.
"My top priority while working on this issue has been to restrict the RTA to protect Michigan's hard-working taxpayers and give local residents more control over any future tax increases," said Speaker of the House Lee Chatfield. "This plan does both, and that is why we are moving forward with this new proposal."
Under current law, a majority vote of the people living in the four county service area is required to institute a regional transit plan. Under Farrington's bill, three new safeguards are included in the RTA. First, county boards and county executives will be able to adopt a resolution opting their county out of participation in any proposed regional transit plan. Second, a 3 mill cap on millages for regional transit would be put into place instead of the current unlimited system. Third, tax revenue generated by the RTA would not be captured by other local taxing authorities.
"We worked hard over several months to find a plan that improved the flawed RTA status quo and strengthened the rights of local voters to choose their own best way forward," said Chatfield. "We listened to a lot of meaningful feedback from concerned taxpayers, residents looking for new options, job creators worried about filling open positions, small government advocates, and local officials from all over the state on both sides of the issue. This is the best plan to address nearly everyone's concerns and give the power back to the people."
In 2016, voters in the four counties covered by the RTA defeated a proposal that would have levied 1.2 mills over a 20-year period to pay for mass transit, including new bus routes and commuter rail service. Voters in Wayne and Washtenaw counties largely voted in favor of the tax increase, while voters in Oakland and Macomb counties largely opposed it.
House Bill 5550 was referred to the Committee on Government Operations for consideration.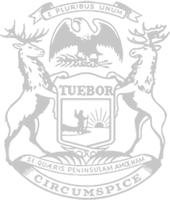 © 2009 - 2022 Michigan House Republicans. All Rights Reserved.
This site is protected by reCAPTCHA and the Google Privacy Policy and Terms of Service apply.