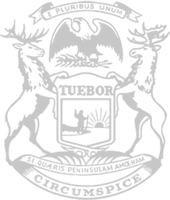 Bipartisan task force on criminal justice reform finalizes its recommendations
Speaker of the House Lee Chatfield today released the following statement after the Michigan Task Force on Jail and Pretrial Incarceration finalized its recommendations and prepared a report to the Legislature on their findings:
"The state Legislature made criminal justice reforms a priority in 2019 and delivered several important changes to make Michigan a safer place to live, work and raise a family. Working with Pew Charitable Trusts to organize this task force and give them direction was one of our first steps in the House, and I am glad to see their work coming full circle. I appreciate the work these members did over the past year traveling the state to learn about our current practices, and I look forward to receiving their recommendations and continuing our focus on smarter and more sustainable criminal justice policies in our state in 2020."
Pew Charitable Trusts began working with the speaker's office in late 2018 to find new areas for reform at the local level after the Legislature made several changes to statewide policy in recent years, including innovative solutions like drug and veterans' treatment courts, sentencing updates, civil asset forfeiture reform, expungement, and others. Speaker of the House Lee Chatfield and other state and county leaders announced the creation of the task force in April 2019 with a charge to review Michigan's local court procedures and history to find the most important areas for reform. The report finalized today includes a summary of their findings and their final recommendations.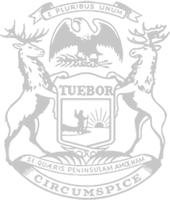 © 2009 - 2022 Michigan House Republicans. All Rights Reserved.
This site is protected by reCAPTCHA and the Google Privacy Policy and Terms of Service apply.